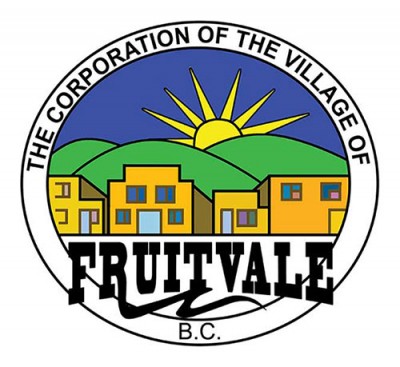 PUBLIC WORKS LEAD HAND
Village of Fruitvale
Posted 2 months ago
Job Description
JOB OPPORTUNITY
VILLAGE OF FRUITVALE
PUBLIC WORKS LEAD HAND
Closing Date: Friday, October 22, 2021 at 3:00 p.m.
The Village of Fruitvale is located in the Kootenay Boundary Region of British Columbia, 15 minutes outside Trail, B.C. The area is a hotspot for winter and summer outdoor adventures from skiing and snowshoeing to hiking, mountain biking, and fishing. The Village landscape is mountainous, forest terrain with many creeks, rivers and lakes running through the Village or located nearby. The Village is a beautiful area with a veritable smorgasbord of outdoor activities for your active life.
The Village of Fruitvale is seeking an enthusiastic, energetic, and self-motivated team member to fill the position of PUBLIC WORKS LEAD HAND.
Under the direction of the Public Works Foreman, this position performs a variety of general and specific skilled duties and is responsible for the site-specific direction of a crew which constructs, maintains, and repairs the Village infrastructure and assets. In the absence of the Public Works Foreman, the Lead Hand may assume the day-to-day duties and responsibilities of the Public Works Foreman and may be responsible for the operations of the Water and Waste Water Systems, as required. Weekend and evening on-call rotations are required of the position and good judgement is required to determine if call outs are necessary to attend to emergent situations. In the performance of these tasks, the Lead Hand must exercise good judgment, leadership, and a passion for public service.
The minimum requirements for this position that MUST be met are as follows:
Valid BC Driver's License, minimum Class 5 with air brakes endorsement.
Minimum Grade 12 graduation or equivalent.
Be a member in good standing with the Environmental Operators Certification Program (EOCP) and in possession of a Water Treatment Level I, Water Distribution Level I, Wastewater Treatment Level I Certificates and be in possession of or working toward Wastewater Collection Level I Certificate, with the expectation to upgrade certification in all systems.
Preference will be given to those holding Level II Certification in any or all EOCP disciplines.
Supplemental training or experience in desired areas such as survey techniques, mechanics, communications equipment, supervisory skills etc.
Workplace Hazardous Materials Information System (WHMIS) training.
First Aid Level 1 minimum.
The successful candidate will have the ability to:
Work in different weather conditions with exposure to the elements
Read, comprehend and interpret written material in the English language such as operation and maintenance manuals, equipment manuals, and Material Safety Data Sheets (MSDS)
Observe or monitor machinery and equipment to determine compliance with prescribed operating or safety standards
Work safely without presenting a direct threat to self or others
Work with chemicals or similar solutions using only normal protective equipment
Establish and maintain a good working relationship with other staff members
Ability to interact with other employees and the public in a tactful, courteous and diplomatic manner.
Ability to communicate effectively both verbally and in writing.
Ability to supervise subordinates effectively and adapt to changing work priorities.
Ability to understand, interpret and apply written Public Works policies and procedures
Physical ability to carry out the duties of the position and in accordance with WorksafeBC recommendations.
This position is within the Bargaining Unit – CUPE, Local 2087 and wages and hours worked are as set out in the collective agreement. The 2021 wage rate is set at $36.15.
For more information on this position, please visit the Village of Fruitvale website at village.fruitvale.bc.ca for the complete job description.
If you are interested and meet the minimum qualifications required for the position in this beautiful area of this adventure packed location, submit your resume along with proof of minimum certification requirements to the Chief Administrative Officer by email or mail to:
Village of Fruitvale
Box 370
1947 Beaver Street
Fruitvale, B.C. V0G 1L0
Attention: CAO
Application deadline: 2021-10-22
Expected start date: 2021-11-01
Job Types: Full-time, Permanent
Salary: $36.15 per hour
Benefits:
Company pension
Dental care
Disability insurance
Employee assistance program
Extended health care
Life insurance
On-site parking
Vision care
Schedule:
8 hour shift
Monday to Friday
On call
COVID-19 considerations: Following all WorksafeBC COVID protocols.
Licence/Certification:
EOCP Level I Water Treatment Certification (preferred)
EOCP Level I Water Distribution Certification (preferred)
EOCP Level I Waste Water Treatment (preferred)
EOCP Level I Waste Water Collection (preferred)
Work remotely:
Contact Information