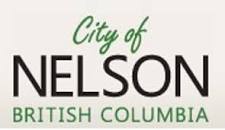 Public Services Assistant – On Call
City of Nelson
Posted 17 days ago
Job Description
The Nelson Public Library is currently accepting applications for a Public Services Assistant – On Call position. Reporting to the Chief Librarian, the Public Services Assistant is responsible for providing services to the public at the Public Service Desk.
Wage: $31.17/hr (July 1, 2021 rate)
Essential Qualifications:
Education/Experience
Library Technician diploma or equivalent Two years post-secondary education or equivalent experience Significant library or other relevant work experience; including technology and customer services.
Skills/Abilities
Excellent communication and customer services skills with all members of the public including those with complex needs (eg. mental illness or experiencing homelessness) with assurance, understanding, courtesy and tact. Knowledge of Library resources for reference services and ability to provide reference services to the public. Strong technology skills including use of mobile devices, integrated library systems, and software required to complete assigned tasks such as word processing and spreadsheet management. Ability to perform work in a fast-paced environment in which simultaneous performing of multiple tasks is often required Ability to maintain a competent professional demeanor under pressure Eager to contribute to the collegial atmosphere of the library, and to work well in a team environment that adheres to and emphasizes the principles of a respectful workplace.
In keeping with the Criminal Records Review Act, this position will require a Criminal Records check including a Vulnerable Sector search as a condition of employment prior to starting work with the City of Nelson.
Interested applicants should submit their covering letter and resume by May 13, 2022 to: Human Resources City of Nelson 101-310 Ward Street Nelson, BC V1L 5S4 Email: hr@nelson.ca
We thank all applicants for their interest, however only those under consideration will be contacted. The City of Nelson is committed to employment equity. We encourage all qualified applicants to apply.
Additional Info
Organization: Nelson (City) Region: West Kootenay / Boundary Professional Categories: Library Services Posted: April 27, 2022, 2:07 pm Expires: May 13, 2022, 4:30 pm Employment Type: Part Time Employment Length: Casual Education Requirement: College, CEGEP or other non-university certificate or diploma from a program of 1 year to 2 years Job Experience: 2 years to less than 3 years Rate: $31.17 Hour
Contact Information