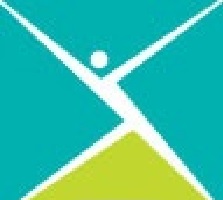 Property Management Assistant
CMHA Kootenays
Posted 7 days ago
Job Description
Summary:
JOB SUMMARY: Provides a variety of administrative and property management assistance and support to the on-site Property Manager and produces reports from a variety of databases and information sources using spreadsheet or database software (such as Excel, etc.). Ensures that recording and reporting functions are accurately and regularly carried out in accordance with Association standards and property management requirements are met and maintained.
QUALIFICATIONS:
• Diploma in related human, social services or administration field.
• One (1) years recent related experience.
• Or an equivalent combination of education, training, and experience.
• Current BC Driver's License and reliable personal vehicle willing to use for work tasks.
• Knowledge of local community resources and awareness of local cultural diversity & local social sector issues
• Strong Microsoft Office (Outlook, Word, Excel, PowerPoint) skills
• Ability to read and interpret documents such as safety policies, operating and maintenance procedures and manuals.
• Ability to write routine reports and correspondence.
• Ability to define issues, collect data, establish facts and draw valid conclusions.
• Ability to manage stressful, emergency and crisis situations.
• Ability to work cooperatively with individuals from diverse economic, cultural and social backgrounds.
• Ability to participate in meetings, conferences and other events outside of regular work hours.
Description:
KEY DUTIES AND RESPONSIBILITIES:
 Provides administration support services in order to ensure efficiency, effectiveness, tenant stability and facility monitoring at assigned housing sites.
 Tracks and orders office and program supplies when necessary. Maintains a variety of records including petty cash and mileage reporting.
 Maintains the general filing system and files all correspondence
 Provides word processing, data input and typing support such as correspondence, completion of forms and tenant information. Drafts routine correspondence such as thank you letters, tenant notification letters and internal memoranda.
 Provide vacation coverage for Property Manager, when required.
 Provide information to community members/stakeholders who inquire about services.
 Performs other related duties as required
Additional:
Flexible work days but must be during normal business hours Monday through Friday
Contact Information