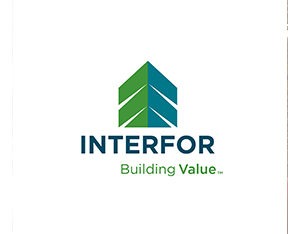 Project Supervisor, Capital Projects
Interfor Corporation
Posted 2 months ago
Job Description
Who We Are
Interfor is a growth-oriented lumber company with operations in Canada and the United States. We have an annual production capacity of 3 billion board feet and offer one of the most diverse lines of lumber products to customers around the world.
What We Offer
Interfor is where excellence meets opportunity. We invest in your success by positioning you alongside the best people in top quartile mill facilities located in great communities across North America. In the past decade, we've infused close to $1 billion into modern facilities and systems that employ the latest technologies.
Interfor is one of the largest lumber companies in the world and we're growing in exciting directions. Come be a part of our success.
We are currently recruiting for a Project Supervisor, Capital Projects for our Castlegar Division in Castlegar, BC. This is a temporary contract role that will be responsible for supporting the Project Managers, and Operations on Capital Projects. They will provide leadership, supervision, and support to facilitate the planning and execution for strategic capital projects. In addition, they will support the Operations Team as needed to facilitate improved mill safety, performance and up-time. This will require supervision of contractors and sub trades ensuring that milestones are safely completed on time and within budget.
What You'll Do
Provide leadership in safety by demonstrating and upholding all safe work rules, procedures and practices, and addressing any unsafe acts and conditions as required Work closely with the project team and mill personnel in an advisory capacity to deliver the correct product for the application. Assess risk and raise issues to the Project Manager to be addressed in the project plan through mitigation or elimination. Contribute to the Action Log as well as the Lessons Learned Log and be able to report out on them at the end of a project. Manage contractors on day-to-day activities relating to the project work. Assist with layouts and drawings as required for projects. Review and analyse vendor quotes and tender submissions and prepare purchase orders and requisitions as required. Contribute to the development of contracts that adhere to the Interfor standards, policies and procedures. Assist with the execution of and adherence to schedules for projects. Manage and supervise installation contractors, including electrical/mechanical supervisors and lead hands. Assist with development of job cost estimates. Assist with development of scope of work and bid documents to contractors as required. Assist in the development of scope of work documents and inspect job location to determine job requirements. Assist with obtaining field measurements and develop required Bill of Materials. Identify materials and services that may require expediting. Communicate progress to Project Lead/Project Manager. What You Offer
Preferred 2 years of work experience in a sawmill environment; preferably in a supervisory capacity or similar. Post-secondary education preferred in a related field. Mechanical aptitude and knowledge of equipment maintenance practices, preferably within the wood products industry. Proficient in MS Office and Excel with a beginner user capability with MS Project. Excellent interpersonal and communication skills and ability to work effectively in a highly interactive and energetic team environment. Must be able and willing to work in a manufacturing plant environment, including extended periods of time in noisy, non-air conditioned or unheated areas. Must be able and willing to work over multiple weekends consecutively Strong organizational and leadership skills. Strong analytical abilities as well as detail and results oriented. Ability to function under pressure. Strong business focus and the ability to think tactically and strategically. Commitment to maintain a safe work environment without compromise. Recognize problems and escalate or have them corrected immediately. Understand the importance of teamwork and have a positive impact on the team. Open-minded and positive in dealing with change and new ways of doing things. Take personal responsibility for the quality and timeliness of work. Ability to read, scale, measure and print drawings using AutoCAD as well as the ability to interpret and explain civil, structural and electrical drawings Ability to effectively communicate with all project stakeholders. Thorough understanding of design and installation safety. Read and understand key components of project schedules, be able to communicate to stakeholders and supervise proper execution.
Interested in being a part of our team? Apply online at www.interfor.com/careers
We appreciate the interest of all applicants, however, only those selected for an interview will be contacted. All applicants offered a position must successfully complete a pre-employment drug & alcohol test and background check. Interfor is an Equal Opportunity Employer building a capable, committed, diverse workforce. All qualified applicants will receive consideration for employment without regard to race, color, religion, sex, national origin, protected veteran status, or disability.
Contact Information