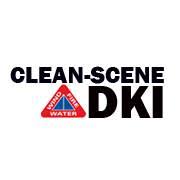 Project Manager
Clean-Scene DKI
Posted 2 months ago
Job Description
Clean-Scene DKI is looking to hire a Project Manager to join our team in Castlegar! In this position, the Project Manager is the leader of a multi-person team and is responsible for the successful completion of a number of restoration projects that are created by fire, smoke, wind, water, mold and asbestos. The Project Manager works along with the Property Owner, Adjuster/ Insurance Company or Property Management Company. Project Managers ensures that the projects are completed in a timely manner, on budget and to the highest quality standards bringing the properties to their pre-disaster condition.
PRIMARY RESPONSIBILITIES : Project Management
Communicate with home & business owners, insurance adjusters and sub-contractors;
Inspection of sites
Manage sub-contractors and Clean-Scene employees in successfully completing projects in a timely and efficient manner;
Creating accurate estimates for jobs;
Be available to respond to 24 hour emergency restoration and mitigation calls;
Effectively apply our methodology and enforce company protocols;
Ensure project documents are complete, current and uploaded.
Build and maintain client/ adjuster relationships
Aid financial department updates on claims and expected payments
KNOWLEDGE, SKILL & ABILITY REQUIRMENTS Knowledge
Experience in the restoration or construction industry in Project Management or Supervisory position;
Experience using MS Outlook, Word & Excel;
Experience with Xactimate or a similar program is preferred
Skills
Excellent communication skills, both written and verbal;
Strong customer service skills;
Highly organized with attention to details;
Decision making skills;
Effective multitasking skills
Abilities
Proven ability to build and maintain strong working relationships both internally and externally;
Be flexible, adaptable and able to work effectively in a variety of settings and as a member of a team.
Job Type: Full-time
Benefits:
Dental care
Disability insurance
Extended health care
Life insurance
On-site parking
Vision care
Schedule:
Application question(s):
Do you have a clear criminal background?
Experience:
Project Management: 2 years (required)
Licence/Certification:
Driver Licence (required)
Restoration Tickets (preferred)
Today
Contact Information