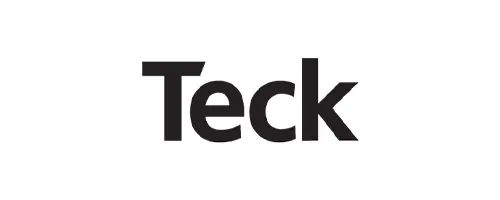 Project Manager - Eastern Canada
TECK
Posted a month ago
Job Description
Collaborating with the Eastern Site Manager, and working with a Teck Legacy project controls and contracts team, as well as Teck Legacy technical leads, the Senior Project Coordinator, East participates in and coordinates all aspects of site field activities at Teck Legacy Properties (closed mines) in Eastern Canada (Ontario, Newfoundland and Quebec). This includes health and safety, contract management, management of consultants, oversight of field personnel and contractors, schedule, scope control, budget and cost control, and quality control/assurance.
Responsibilities:
Be a courageous safety leader, adhere to and sponsor safety and environmental rules, regulations and procedures Be an advocate for and promote an inclusive, respectful and equitable work environment Lead the planning and execution of environmental and geotechnical programs, including scoping, schedule, tracking risks and opportunities, cost and resourcing requirements, and site/field communications Participate in the preparation, evaluation, recommendation and award of contracts, including preparation of scopes of work, requests for proposals, schedules, cost estimates and qualified bidder lists Support and develop, in collaboration with technical leads, the review of project feasibility, scopes, design criteria, studies, and constructability Provide contractor management and oversight of external consultant and contractor teams Manage and coordinate contractor resources and ensure permits, contractor inductions and safe work plans are in place before work commences Oversee field programs to ensure safe work practices and work performed meets specified requirements, including detailing observations and deficiencies and ensuring appropriate action is taken Ensure management of contracts and change control processes are carried out in compliance with Teck procedures Prepare and maintain project documentation, including owner's schedules, project charters, organization charts, project reports and project readiness assessments Ensure project files are handled and stored in accordance with document control procedures, files are archived accordingly, and the project is closed out Complete lessons learned sessions at end of projects.
Qualifications:
Engineering or Science degree in Environmental, Mining, Geotechnical, Civil, Mechanical, or other related field Minimum ten years demonstrated ability in project management in a water management, mining, infrastructure, geotechnical, environmental, or mechanical engineering field Professional accreditation, such as RPF, PBio, PAg, or registered, or eligible for registration, as a Professional Engineer (PEng), is helpful PMP designation is an asset Experience with environmental legislation, industry standards and permitting processes in Eastern Canada Proficient with the Microsoft Office Suite®; SharePoint is an asset Consistent track record of working successfully independently and in a team-based environment Ability to adapt to changing priorities and strong multi-tasking and organizational skills Strong communications and technical writing skills Fluent in French
Successful candidates must be fully vaccinated against infection by COVID-19. Candidates who are unable to be vaccinated due to a personal characteristic protected under applicable human rights legislation may request to be exempt from this requirement. We will do our best to accommodate those who are unable to be vaccinated.
About Teck
At Teck, we value diversity. Our teams work collaboratively and respect each person's unique perspective and contribution.
We wish to thank all applicants for their interest and effort in applying for the position; however, only candidates selected for interviews will be contacted.
Teck is a diversified resource company committed to responsible mining and mineral development with major business units focused on copper, steelmaking coal, zinc and energy. Headquartered in Vancouver, Canada, its shares are listed on the Toronto Stock Exchange under the symbols TECK.A and TECK.B and the New York Stock Exchange under the symbol TECK.
The pursuit of sustainability guides Teck's approach to business. Teck is building partnerships and capacity to confront sustainability challenges within the regions in which it operates and at the global level. In 2018, Teck was named to the Dow Jones Sustainability World Index (DJSI) for the ninth straight year, indicating that Teck's sustainability practices rank in the top 10 per cent of the world's 2,500 largest public companies in the S&P Global Broad Market Index.
Learn more about Teck at www.teck.com or follow @TeckResources
Your application to this posting is deemed to be your consent to the collection, use and necessary disclosure of personal information for the purposes of recruitment. Teck respects the privacy of all applicants and the confidentiality of personal information.
Contact Information