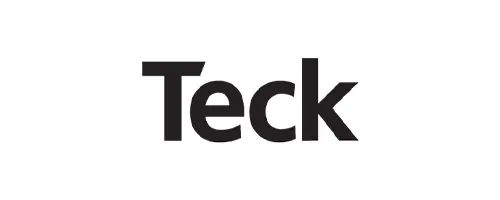 Production Superintendent, Electrolytic
TECK
Posted 2 months ago
Job Description
Reporting to the Operating Manager, Leaching, Electrolytic & Melting, the Production Superintendent, Electrolytic is accountable for directing the day-to-day operation of the Zinc Electrolytic Plant and for the overall coordination of the area with a major focus on business objectives (lowest cost per unit).
Responsibilities:
Be a courageous safety leader, adhere to and sponsor safety and environmental rules and procedures Effectively manage the business unit utilizing management systems such as: Safety and Health, IPM, ISO 9000, EMS, Maintenance Management and Training Ensure the business unit complies with applicable regulations and agreements such as the Safety Standards Act, WorkSafe BC regulations and Union Collective Agreement Coordinate plant operations and shutdowns within Trail Operations structure by maintaining effective communications with other affected business units Provide shutdown planning and execution; communicate timing requirements to affected plants to allow them to take advantage of planned outages Promote and participate in personnel training and development programs Utilizing performance management principles provide input into the evaluation of personnel to recommend their selection, promotion, transfer and termination Contribute to cost control by providing input to budgets by monitoring and reporting on expenditures and by identifying opportunities to continually reduce operating costs Manage staffing requirements of the plant, including both operating and maintenance personnel Ensure the efficient operation of the various plants by developing and implementing day-to-day operating strategies in conjunction with operating, maintenance and technical personnel Monitor and audit plant performance including safety, hygiene, environmental, production, reliability, housekeeping and inventory to ensure all deviations are addressed appropriately for effective operation Maintain a close working relationship with the Operating Manager to advise on plant status, personnel problems and to discuss operating requirements Coordinate the cost effective and appropriate use of contractors and ensure compliance with union agreement Perform all other duties as required
Qualifications:
Technical Degree or Diploma in Smelting/Refining, Mineral Processing or Mining, or a combination of education and industrial experience 8-10 years' industrial experience Strong verbal and written communication, organization, and interpersonal skills Excellent problem solving and decision-making abilities Proven leadership skills Ability to work under time constraints and deadlines
Successful candidates must be fully vaccinated against infection by COVID-19. Candidates who are unable to be vaccinated due to a personal characteristic protected under applicable human rights legislation may request to be exempt from this requirement. We will do our best to accommodate those who are unable to be vaccinated.
At Teck, we value diversity. Our teams work collaboratively and respect each person's unique perspective and contribution.
Qualified applicants interested in joining a dynamic team are encouraged to submit a resume and cover letter electronically.
We wish to thank all applicants for their interest and effort in applying for the position; however, only candidates selected for interviews will be contacted.
Teck is a diversified resource company committed to responsible mining and mineral development with major business units focused on copper, steelmaking coal, zinc and energy. Headquartered in Vancouver, Canada, its shares are listed on the Toronto Stock Exchange under the symbols TECK.A and TECK.B and the New York Stock Exchange under the symbol TECK.
The pursuit of sustainability guides Teck's approach to business. Teck is building partnerships and capacity to confront sustainability challenges within the regions in which it operates and at the global level. In 2020, Teck was named to the Dow Jones Sustainability World Index (DJSI) for the eleventh straight year, indicating that Teck's sustainability practices rank in the top 10 per cent of the world's 2,500 largest public companies in the S&P Global Broad Market Index.
Contact Information