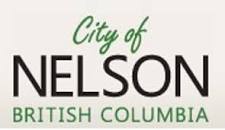 Production Millwright
City of Nelson
Posted a month ago
Job Description
JOB SUMMARY: Providing a reliable electrical system to the City of Nelson and surrounding area while ensuring climate resilience is one step toward the City of Nelson reaching its goal of being the Number one Municipality in Canada based on Value for Service. The City of Nelson has one of the most ambitious climate targets in Canada, exceeding those laid out in the Paris Agreement. Climate resilience is an integrated priority within the City's existing policies, plans, and programs.
Working under the supervision of the Operations Manager, the Production Millwright is expected to discharge the responsibility of and to practice fully their trades qualification.
MAJOR RESPONSIBILITIES: The duties of the Production Millwright shall include; General maintenance of hydro generators, turbines, switchgear, control systems, forebay area (including trash racks, headworks, forebay gate and surrounding structure), powerhouse structure and substations. The Production Millwright shall perform necessary repairs to turbine bearings, motors, hydraulic systems, switchgear and other equipment as required, as well as determining the causes of shut-down and outages and taking corrective action to return equipment to regular service as quickly as possible. Perform general housekeeping in Power Plant, all buildings and property at the Plant site and all substations. Perform snowplowing duties as required at the Power Plant site and substations. Perform any other duties relative to system operation and maintenance within the scope of his or her abilities and training as directed by the Supervisor in charge. The Production Millwright shall hold a Journeyman qualification. Adhere to proper safety procedures including the use of tools and materials and equipment operation, Constructs, installs, repairs and maintains mechanical systems, assists in the maintenance of electrical systems, equipment, apparatus, electronic and supervisory controls, meters and protective relays. Read technical diagrams and blueprints. Perform general electrical mechanical maintenance Assist with the inspection of transformers and circuit breakers and other Nelson Hydro assets. Trouble shoot electrical issues using appropriate testing devices. Assists in the Installation of conduit and pipe to house electrical wires and other cables. Able to be assigned the "Person in Charge" (PIC) accountabilities and responsibilities for Bonnington Falls Generating Station after twelve months experience. Perform duties as directed by the person-in-charge (PIC); carrying out system switching and manually operating generating units in Power Generating Operations. Performs "Standby" duties, including being available to respond to electrical system requirements within 20 minutes of notification. Maintain communications coverage for the duration of standby scheduled to "operate" at Bonnington Falls Generating Station and the Nelson Hydro Substations. Assist in training and orientation of new employees, apprentices and employees. Perform line and substation inspections and switching operations as required. Liaise with warehouse and assembly of all materials required for electrical work. Install, test, operate, maintain and repair electrical equipment such as transformers and breakers on the Nelson Hydro electrical system. Assist other Nelson Hydro crews in restoring customer service during emergent conditions. Other duties as may be assigned.
QUALIFICATIONS: Education, Training and Experience Trade qualification as a Journeyman Millwright/Machinist with inter-provincial red seal certificate Experienced in electric utility systems, equipment, apparatus and protective devices and their clearances and isolation procedures Familiarity with digital, electromechanical protective devices would be a benefit Level 1 First Aid Bucket Rescue and Pole Top Rescue Training Confined Space Training
Skills and Abilities Physical ability to carry out the duties of the position of Production Millwright Ability to work in confined spaces, Able to handle large, bulky and often heavy materials or equipment, Work effectively in a team environment as well as individually, Contribute positively to crew moral, Ability to interact with other employees and the public in a tactful and courteous manner, Ability to communicate effectively and positively, both verbally and in writing, Ability to operate related equipment, Ability to organize own work on a daily basis, Ability to work outdoors and in all weather conditions, Familiarity with City of Nelson / municipal and WorkSafeBC safety procedures
https://www.nelson.ca/
Additional Info
Organization: City of Nelson Location: Nelson, BC Region: West Kootenay / Boundary Professional Category(s): Machining/Millwright Posted: May 26, 2022, 3:16 pm Expires: June 12, 2022, 4:30 pm
Employment Type: Full Time Employment Length: Permanent Education Requirement: Other trades certificate or diploma Job Experience: Experience an asset
Contact Information