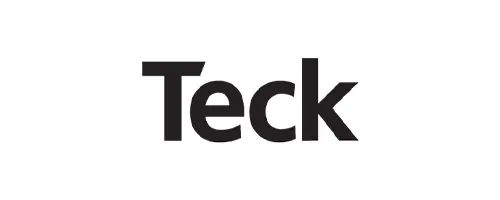 Production Coordinator, Material Movement
TECK
Posted 16 days ago
Job Description
Reporting to the Operations Superintendent, Property Services, the Production Coordinator, Material Movement is accountable for coordinating, scheduling, planning, implementing, monitoring and analysis of the material service requests within Trail Operations and for the development, formalization and implementation of systems for resource and fleet dispatch/management within Material Movement.
Responsibilities:
Be a courageous safety leader, adhere to and sponsor safety and environmental rules and procedures Coordinate Trail Operations material movement service requests, ensuring cost, scope, quality and timeline parameters are met Develop the Material Movement Operational Plan and Forecast. Communicate with Stakeholders to find effective ways to prioritize and support work requests to meet Trail Operations annual production and shutdown targets through implementation of the plan that can be executed in a reliable, scheduled and cost-effective process Develop the structure, systems, policies and documentation requirements for the successful execution of the Material Movement schedule. Communicate with Shift Leaders and Group Leaders to assist in the various facets of planning and scheduling work execution Develop reporting requirements to report on various Key Performance Indicators (percentage of emergent work, cost variance from plan, quality, tonnes per hour) for all Material Movement work Analyze daily, weekly and monthly operational trends and Key Performance Indicators to look for resource efficiency (equipment, labour and materials). Under the direction of the Operations Superintendent, implement actions to find safe, innovative ways to minimize cost and maximize production Create and maintain Power BI dashboards From time to time, act as Project Coordinator for routine projects for Property Services
Qualifications:
Bachelor's degree in Engineering or related field, or experience that demonstrates strong ability to analyze data Demonstrated experience or background with transportation or logistics Possesses mining or heavy industry experience Experienced in operational planning and forecasting Excellent computer skills, particularly in analysis tools, such as Microsoft Excel Skilled with data visualization tools (Power BI, Tableau) and proficient at using SQL queries Experience working with business analytics methodologies Possess excellent written and verbal communication skills Ability to establish and maintain effective working relationships with employees
Successful candidates must be fully vaccinated against infection by COVID-19. Candidates who are unable to be vaccinated due to a personal characteristic protected under applicable human rights legislation may request to be exempt from this requirement. We will do our best to accommodate those who are unable to be vaccinated.
At Teck, we value diversity. Our teams work collaboratively and respect each person's unique perspective and contribution.
Qualified applicants interested in joining a dynamic team are encouraged to submit a resume and cover letter electronically.
We wish to thank all applicants for their interest and effort in applying for the position; however, only candidates selected for interviews will be contacted.
Teck is a diversified resource company committed to responsible mining and mineral development with major business units focused on copper, steelmaking coal, zinc and energy. Headquartered in Vancouver, Canada, its shares are listed on the Toronto Stock Exchange under the symbols TECK.A and TECK.B and the New York Stock Exchange under the symbol TECK.
The pursuit of sustainability guides Teck's approach to business. Teck is building partnerships and capacity to confront sustainability challenges within the regions in which it operates and at the global level. In 2020, Teck was named to the Dow Jones Sustainability World Index (DJSI) for the eleventh straight year, indicating that Teck's sustainability practices rank in the top 10 per cent of the world's 2,500 largest public companies in the S&P Global Broad Market Index.
Learn more about Teck at www.teck.com or follow @TeckResources
Contact Information