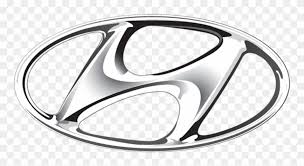 Product Advisor
Castlegar Hyundai
Posted a month ago
Castlegar H
$3,500 - $6,500 a month
Full Time
Job Description
Castlegar Hyundai is seeking an Automotive Product Advisor to expand our sales and customer-service team. This full-time role is located in Castlegar, BC, in the West Kootenays. This position offers a rewarding career in a region that offers beautiful surroundings, endless outdoor recreation and an attractive lifestyle.
Castlegar Hyundai has developed a large customer following and healthy market share. Driving our growth is a series of electric and hybrid vehicles from Hyundai Canada , including the IONIQ 5, Kona EV, Tucson and Santa Fe, among others. And, we very focused on serving our existing clients to earn repeat business and referrals. Castlegar Hyundai is one of the top import-brand dealers in the region.
We prefer a candidate with some experience in sales or customer service, who is interested in the automotive industry. We will provide extensive training and support to help ensure your success.
What We Offer
Health, dental and other benefits. Paid vacation. Career growth opportunities. Paid training. Employee vehicle purchase plans. Long-term job security. Discounts on parts and vehicle maintenance. Customer-focused sales approach and a modern sales process. Newly-renovated dealership and a clean, modern workplace. Supportive management team. Unlimited earnings potential. Affiliated with several other dealerships in the region. Responsibilities
Build relationships and create repeat customers. Assist clients with selecting vehicles by asking questions and listening carefully to their responses. Be the vehicle expert. Learn the details of our product offerings and the latest technology in our ever-changing industry. Perform high-quality demonstrations of new and used vehicles. Follow-up with customers to ensure referral business. Work directly with the sales manager regarding objectives and activities. Bring a positive attitude and energy! Qualifications
Sales and/or customer-service experience. Ready to learn new product and technology. Good communication skills. Ability to become a licensed salesperson in B.C., which involves a criminal-record check. Canadian citizen or permanent resident. Clean driving record. We will treat all applications and expressions of interest confidentially. Contact us today to learn more about this role!
Job Type: Full-time
Salary: $3,500.00-$6,500.00 per month
Additional pay:
Bonus pay Commission pay Benefits:
Dental care Disability insurance Employee assistance program Extended health care Life insurance On-site parking Paid time off Store discount Vision care Schedule:
Day shift Ability to commute/relocate:
Castlegar, BC: reliably commute or plan to relocate before starting work (preferred) Experience:
Customer service: 1 year (preferred)
Contact Information