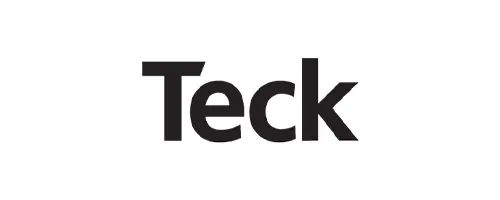 Procurement Specialist
TECK
Posted 4 months ago
Job Description
Reporting to the Procurement Manager, the Procurement Specialist administers purchasing agreements for major commodities and operating supplies, monitors vendor performance and is accountable for the strategic business alignment with the Operations and Maintenance groups at the Trail Operations.
Responsibilities:
Be a courageous safety leader, adhere to and sponsor safety and environmental rules and procedures Oversee the research, negotiation, implementation, and ongoing administration of various types of agreements with vendors including master supply agreements, warehouse inventory agreements (contracts) and key operating supply contracts. Monitor vendor performance to ensure performance meets or exceeds expectations Evaluate sources of supply and service to ensure that the suppliers chosen are competent to deliver the proper quality of goods and service at the best possible price in the time required Ensure commercial (price, specifications, laid down cost) and technical considerations (inspection, handling, disposal, safety) are addressed for risk ranking of all supplies Manage or minimize risk potential in the supply chain for critical goods/services for Trail Operations. Identify, prioritize, evaluate, and develop a risk mitigation strategy, and continuous monitoring of supply chain risk Establish reliable business relationships with suppliers, Trail Operations, and key users to ensure quick response to the operation's needs and to keep abreast of new products, services and technologies. Review internal requirements for goods and services required with Trail internal customer Ensure Purchasing's quality and environmental requirements are met by participating in audits Collaborate and make recommendation for the development of supply management strategies that support organizational goals, and the execution of the supply management strategies. Ensure alignment with Trail Operations Maintenance and Production Operations, support forecasting applications and methodologies for goods and services requirements Analyze and evaluate commodity data, participate in commodity and sourcing teams, and manage commodities to maximize value Conducts supplier spend analysis, perform total cost analysis in the evaluation of potential sourcing opportunities, employ cost reduction strategies, review and analyze pricing strategies for supply agreements, develop strategic cost management initiatives and understands cost drivers of goods and services Performs other related duties as required
Qualifications:
Bachelor's degree in Business, Law or related area. A combination between education and Supply Chain Management experience will be considered Supply Chain Management Professional (SCMP) Designation, or relevant area preferred At least 5 years' experience in a supply chain related role Working knowledge of regulations, rules, legislation, standards, and best practices Proficiency with Microsoft Word, Excel, PowerPoint, and Outlook Exceptional multi-tasking skills with the ability to manage multiple end-to-end project cycles Excellent communication, organization, time management and problem-solving skills Strong relationship-building skills Strong analytical and decision-making abilities Experience in the mining and/or processing industry preferred
Successful candidates must be fully vaccinated against infection by COVID-19. Candidates who are unable to be vaccinated due to a personal characteristic protected under applicable human rights legislation may request to be exempt from this requirement. We will do our best to accommodate those who are unable to be vaccinated.
At Teck, we value diversity. Our teams work collaboratively and respect each person's unique perspective and contribution.
Qualified applicants interested in joining a dynamic team are encouraged to submit a resume and cover letter electronically.
We wish to thank all applicants for their interest and effort in applying for the position; however, only candidates selected for interviews will be contacted.
Teck is a diversified resource company committed to responsible mining and mineral development with major business units focused on copper, steelmaking coal, zinc and energy. Headquartered in Vancouver, Canada, its shares are listed on the Toronto Stock Exchange under the symbols TECK.A and TECK.B and the New York Stock Exchange under the symbol TECK.
The pursuit of sustainability guides Teck's approach to business. Teck is building partnerships and capacity to confront sustainability challenges within the regions in which it operates and at the global level. In 2020, Teck was named to the Dow Jones Sustainability World Index (DJSI) for the eleventh straight year, indicating that Teck's sustainability practices rank in the top 10 per cent of the world's 2,500 largest public companies in the S&P Global Broad Market Index.
Learn more about Teck at www.teck.com or follow @TeckResources
Contact Information