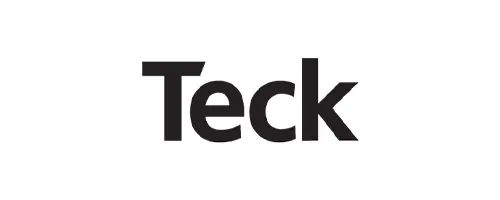 Procurement Coordinator
Teck Resources
Posted a month ago
Job Description
Reporting to the Procurement Manager, the Procurement Coordinator is accountable for ensuring the successful procurement of materials and equipment for Trail Operations Turnarounds and Projects.
To be successful, we are looking for someone with a combination of commercial and technical education/experience who possesses excellent project management, organization, time management and problem-solving skills. Additionally, this preferred candidate must excel at building strong relationships with various stakeholders and be able to develop and execute commercial strategies to reduce potential risk to the Trail Operations.
This role is in the welcoming community of Trail, situated in the beautiful West Kootenay region of southeastern British Columbia. Here you will find outdoor adventure at your fingertips! Whether it's biking and skiing, or the laid-back atmosphere of fishing and hiking, there is something for everyone.
This position offers a compressed workweek with alternating Fridays off and comes with a competitive compensation and benefits package. Come experience what work life balance is all about!
Responsibilities: Manage an assigned set of commodities, contracts, or commercial arrangements including researching opportunities to reduce costs, working in cross-functional teams, and maximizing value from commercial arrangements Implement cost reduction strategies and develop cost management initiatives by identifying cost drivers of goods and services and analyzing supplier spend Provide commercial guidance and advise end users on development of sourcing strategies, commercial negotiations, and identification of commercial risk and mitigation strategies. Monitor and provide updates to end users and management ensuring potential issues that may impact schedules and/or costs are identified Manage or minimize risks in the supply chain for critical goods/services for Trail Operations by identifying, analyzing and prioritizing commercial risks and developing appropriate risk mitigation strategies Evaluate suppliers and services ensuring they can deliver the proper quality at the best possible price in the time required Prepare bid lists, solicit quotations, and evaluate and recommend suppliers ensuring there are no detrimental commercial terms prior to order placement including patent infringements, labour agreements, and legal requirements, etc. Ensure purchase orders issued are complete and accurate, legal requirements have been reviewed, and all necessary approvals have been acquired. Ensure purchase orders are in alignment and are consistent with Legal Contracts and advise as appropriate Ensure commercial (price, specifications, laid down cost) and technical considerations (inspection, handling, disposal, safety) are addressed for risk ranking of all supplies Support supply chain logistics for key supply agreements from supplier location to receipt of goods including defining material packaging requirements, coordinating with production/operations as required, defining incoming transportation requirements, and coordinating supplier shipping and manufacturing schedules Establish reliable business relationships with service providers and suppliers to ensure quick response to Trail Operations' needs. Conduct interviews with representatives keeping them informed of Trail Operations' procedures and policies. Support procurement activities to ensure effective execution of Major Capital and Non-routine Projects at Trail Operations
Qualifications: Bachelor's degree in Supply Chain Management, Business, Engineering, or related area. A combination between education and experience will be considered Supply Chain Management Professional (SCMP) Designation, or relevant area is preferred 5 years experience minimum with Supply Chain Management related role, Turnarounds/Shutdowns, or Project Management Experience with JDE system or other ERP systems a plus Experience with Construction or Project Management in the Processing Industry is preferred Previous supervisory experience will be an asset
At Teck, we value diversity. Our teams work collaboratively and respect each person's unique perspective and contribution.
Qualified applicants interested in joining a dynamic team are encouraged to submit a resume and cover letter electronically.
We wish to thank all applicants for their interest and effort in applying for the position; however, only candidates selected for interviews will be contacted.
Teck is a diversified resource company committed to responsible mining and mineral development with major business units focused on copper, steelmaking coal, zinc and energy.
Headquartered in Vancouver, Canada, its shares are listed on the Toronto Stock Exchange under the symbols TECK.A and TECK.B and the New York Stock Exchange under the symbol TECK.
Learn more about Teck at www.teck.com or follow @TeckResources
Contact Information
Related programs and certificates
These programs and certificates may be relevant for you. Contact us to learn more!
View all