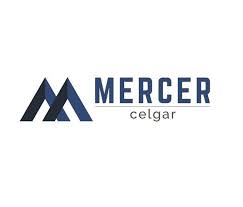 Process Control Specialist
Mercer Celgar
Posted a month ago
Job Description
Reporting to the Manager of Operational Excellence, the Process Control Specialist is responsible for designing, testing, troubleshooting, and overseeing the implementation of new and modified process control strategies and for troubleshooting hardware, software, and electrical & instrumentation problems in support of the mill's various safety, environmental, cost, quality and reliability performance objectives.
The successful candidate will be a self-starter able to demonstrate initiative with the ability to work both independently and in cross-functional teams. Our new team member will share our passion for life-long learning and development.
Key Responsibilities
Work with stakeholders to develop process control strategies to improve operational outcomes Plan and implement new and modified process control strategies Monitor process control strategies for utilization and efficacy Develop and maintain process control standards and documentation Diagnose and troubleshoot process control strategies, automation hardware, software, and control elements Identify and train plant personnel on process control strategies, concepts, and tools Provide technical expertise in support of capital improvement projects, process evaluations, and project modifications Develop and establish best practices to improve KPI conformance to targets Provide routine reporting on specific process control activities and outcomes Lead Process Hazard Analysis to mitigate risks when process control changes are planned Lead continuous improvement projects following a structured methodology May require occasional supervision of unionized tradespersons Education and Experience
Hold a process control degree or related technical diploma with a minimum 5 years of related experience or an equivalent combination of education, training, and experience. Specific knowledge of hardware and software for Valmet DNA, ABB/Baily Infi90, Emerson DeltaV distributed control systems, GE Fanuc and Rockwell Allen-Bradley PLCs. Proficiency in instrumentation documentation / systems including data sheets, loop drawings, logic diagrams, P&IDs, and control narratives. Experience in the Pulp and Paper industry will be considered an asset. Experience in Lean Six Sigma will be considered an asset. Submit your resume to our HR Department by email: recruitment.mc@mercerint.com
Resumes and all supporting documents must be submitted no later than December 29, 2021 quoting competition number 2021-24
We are an equal opportunity employer
Mercer International Inc.
At Mercer International Inc., we are exceptional people creating bioproducts for a more sustainable world. We are a diversified global producer of forest products, bioproducts, and green electricity with operations in Germany, Canada, and Australia with a consolidated annual production capacity of approx. 2.2 million tonnes of kraft pulp and 550 million board feet of softwood lumber. For further information, please visit www.mercerint.com.
Mercer Celgar
Mercer Celgar is one of four pulp operations owned and operated by Mercer International Inc, producing pulp, bio-energy and bio-extractives. Mercer Celgar is situated near Castlegar, BC, where we employ 427 team members who work together to produce approximately 500,000 tonnes of Northern Bleached Softwood Kraft pulp, enough eco-certified green energy to supply our own needs plus up to an additional 20,000 homes and 250,000 litres of turpentine annually.
At Mercer Celgar, we make more than just pulp. We are also working hard to help build a more sustainable and positive economic future for Castlegar, our surrounding communities and the families that live within them. For further information, please visit our website at www.mercerint.com.
Contact Information