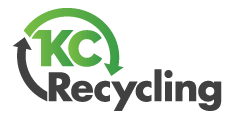 Plant Worker
KC Recycling
Posted 15 days ago
Job Description
KC Recycling is looking to hire a full-time Plant Worker. We are looking for a self-starter, ideally with a background in laboring or relevant experience. As an eligible employer, we are also welcoming applications from clients of WorkBC , Get Youth Working and many other programs that help our local community find work.
At KC Recycling, we strive to deliver on our mission of "preserving a sustainable world for future generations – right here in the Kootenays, recycling with integrity and safety" in every aspect of our business. As one of Western Canada and US Pacific Northwest premier leader in recycling of hazardous materials, we have the unique opportunity to expand our service offering to our customers and are looking for candidates to join us on our journey. Our dedicated team is hardworking, personable, and passionate about safety and delivering quality results.
What KC Recycling can offer you? · Competitive pay! - We are offering up to $20 an hour plus overtime! · Great Benefit Package! – We offer extended Health and Dental care that we are always looking for ways to improve, as well as $500 towards glasses and work boots. · Profit Sharing Program! · A positive and inclusive work environment! What does KC Recycling require from you? · Physically and mentally able to stand for extended periods · Ability to lift up to 50 lbs regularly · Ability to perform light mechanical duties – including identifying and using common tools · Willingness to complete required courses including forklift training and scissor lift training · Proficiency in following direction · Commitment to KC Recycling's Health & Safety policies · Strong awareness of surroundings at all times.
Assets: · Multi-tasking · Dedication to maintaining good housekeeping practices · Positive Attitude · Great attention to detail.
Job Types: Full-time, Permanent
Contact Information