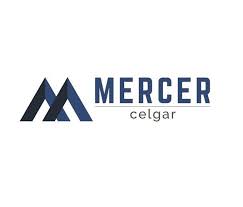 Pipefitter- Mercer Celgar
Mercer Celgar
Posted a month ago
Job Description
An opportunity exists immediately for an experienced Pipefitter to join our Maintenance group.
The successful candidate will be committed to safety and have the proven ability to think critically and work collaboratively as part of a team.
Key Responsibilities Working safely and upholding Celgar's World Class Safety Program Maintaining, installing, and repairing of piping systems Troubleshoot piping systems to correct and improve Mill infrastructure Adhering to and executing prescribed maintenance schedules in a safe and effective manner Education and Experience Interprovincial Red Seal Endorsement (RSE) as a Pipefitter Maintenance experience in a heavy industrial setting Demonstrated ability to work collaboratively with supervision, tradespersons, and operations to achieve outstanding results Knowledge and understanding of best practices in preventive and predictive maintenance Experience using computers and computer programs, CMMS Application Process Submit your resume to our HR Department by email: recruitment.mc@mercerint.com Resumes and all supporting documents must be submitted no later than January 20, 2023 – quoting competition number 2023 – 01. We are an equal opportunity employer.
Mercer International Inc. At Mercer International Inc., we are exceptional people creating bioproducts for a more sustainable world. We are a diversified global producer of forest products, bioproducts, and green electricity with operations in Germany, Canada, and Australia with a consolidated annual production capacity of approx. 2.2 million tonnes of kraft pulp and 550 million board feet of softwood lumber. For further information, please visit www.mercerint.com.
Mercer Celgar is one of four pulp operations owned and operated by Mercer International Inc, producing pulp, bio-energy and bio-extractives. Mercer Celgar is situated near Castlegar, BC, where we employ 427 team members who work together to produce approximately 500,000 tonnes of Northern Bleached Softwood Kraft pulp, enough eco-certified green energy to supply our own needs plus up to an additional 20,000 homes and 250,000 litres of turpentine annually.
At Mercer Celgar, we make more than just pulp. We are also working hard to help build a more sustainable and positive economic future for Castlegar, our surrounding communities and the families that live within them. For further information, please visit our website at www.mercerint.com.
Contact Information