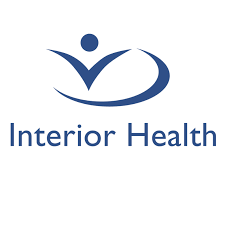 Physiotherapists
Interior Health
Posted 2 days ago
Job Description
With over 21,000+ employees, 1,900 physicians and 4,800 volunteers, Interior Health (IH) delivers service and care to 60 diverse municipalities and 54 First Nation communities in the stunning Southern Interior of British Columbia. The vast geographical region that IH covers provides opportunities within large urban centres and close-knit, rural communities. With two tertiary hospitals, four regional hospitals, 16 community hospitals and 22 health care centres, 41 Long Term Care sites and 7 Urgent and Primary Care centres, IH has a career opportunity for everyone.
Make us your best career destination. We have what you are looking for: • Tertiary Referral Centre • Regional and Community Hospitals • Rural Practice Opportunities • Long Term Care • Community Rehab and Home Health Care • Primary Care Centres • Urgent Patient Care Centres • Specialty areas: Adult Psychiatry, Intensive Care Units, Emergency Departments, Quick Response Teams • Rehabilitation Assistants to help carry out designed rehabilitative treatment plans and programs and assist you in monitoring and evaluating patients' progression
Employment Openings: Regular Full-time, Regular Part-time, Temporary and Casual positions are available.
Schedule: Day Shift (8 hours or some worksites with 12 hours) | Schedule Monday to Friday or Rotating.
Benefits: We offer an exceptional employer-paid benefits package, pension plan, and generous vacation entitlement after the first year of employment. Relocation Allowance package may be offered with position. Recognition of previous experience when determining starting salary. $5M Liability Insurance.
At Interior Health you will find cohesive, supportive, and progressive Rehab teams that will allow you to grow professionally while enjoying all the personal pursuits available to you within the fantastic communities and world renowned vacation destinations.
Interior Health is proud to be recognized as one of BCs Top 100 Employers. Part of what makes working for Interior Health so unique is who we are and where we are. We work together as a team and strive to provide the safest, highest quality care possible. Every employee is part of this, from the professionals on the front line to the extensive network behind the scenes.
How will we help you grow? Provide you with an orientation customized to meet your needs. Immediate support and access from experienced colleagues and the Physiotherapy Professional Practice Leader. During your Physiotherapist career at IH you will grow in abilities as you get exposed to every diagnosis. We do the full scope and you'll get to experience everything. Library Services to support patient care, education and research are available. Educational opportunities, such as iLearns, in-house services, project assignments, etc.
Who are we looking for? We have positions suitable for a new graduate or a seasoned therapist. We are seeking Physiotherapists who work well within the team but also able to work independently with good people and communication skills. Ability to coach and educate clients. Willing to learn new skills.
Find your perfect fit at Interior Health in the Southern Interior of British Columbia. Contact Recruiter Carrie.Desjarlais@interiorhealth.ca.
Explore a Career with Interior Health!
Qualifications • Current registration with the College of Physical Therapists of British Columbia (CPTBC). • Valid Driver's license where required.
We welcome applicants with Interim registration and upcoming Masters of Physical Therapy new grads to apply!
Comments Effective April 1, 2021, Grade 1 position hourly rates are pay are $35.98 to $44.68.
This posting is covered by the Provincial Health Officer's mandatory COVID-19 vaccination orders and selected applicant(s) must comply.
Interior Health now offers assistance from an Aboriginal Employment Advisor. If you self-identify as Aboriginal (First Nations, Métis or Inuit) and if you would like assistance with internal career exploration, send your question via email to AboriginalEmployment@interiorhealth.ca to be redirected to the Employment Advisor. We invite applicants to self-identify as First nations, Métis, or Inuit within cover letters and/or resumes.
Competition #: 01504441
Employee Type: CASUAL
Bargaining Unit: HSA
Facility: Flexible
Location: Flexible
Department: IH RECRUITMENT
Reports To: PROFESSIONAL PRACTICE LEADER AND/OR DESIGNATE
Close Date: OPEN UNTIL FILLED
Share this posting
facebook twitter linkedin email share
Search for Related Jobs
All postings with a closing date specified close at 11:59 pm PT
Contact Information