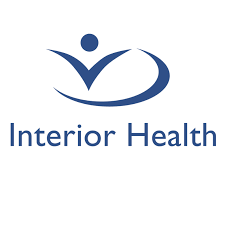 Physiotherapist | Pulmonary And Community Rehab
Interior Health
Posted 2 months ago
Job Description
Physiotherapist | Pulmonary and Community Rehab Position Summary We have a permanent, part time opening available in the beautiful Kootenay Boundary region. We offer an exceptional employer-paid benefits package, recognition of previous experience in determining starting salary, and generous vacation entitlement.
Interior Health Physiotherapists work independently and collaboratively as part of a multidisciplinary team providing physiotherapy services and guiding work direction to rehabilitation assistants. This position is based out of Trail, BC. Tuesdays and Thursdays (08:00 to 116:00 hours) are at Kootenay Boundary Regional Hospital in pulmonary rehab. Friday mornings (09:00 to 13:00 hours) is supporting Community Rehab in Trail.
You will help in providing treatment programs which allow clients to be safe and improve their quality of life. You will act as a physiotherapy resource for other members of the health care team. You will participate in approved physiotherapy and interdisciplinary research and special projects in collaboration with designated personnel/team and other health care professionals.
During your Physiotherapist career working in the rural setting you will grow in abilities as you get exposed to every diagnosis. We do the full scope and you'll get to experience everything. You can increase your own education by signing up for offered courses.
Someone that works well with the elderly, who is flexible and self driven.
We are very supportive team that includes Occupational Therapists, Speech-Language Pathologists, and Rehabilitation Assistants. If you value being in a smaller West Kootenay community with ample recreational opportunities and this position sounds like a fit to you, we welcome receiving your application!
Qualifications • Current registration with the College of Physical Therapists of British Columbia (CPTBC). • Valid Driver's License is required.
We welcome upcoming Masters of Physical Therapy new grads and/or Physiotherapists with Interim CPTBC registration to apply.
Comments This posting is covered by the Provincial Health Officer's mandatory COVID-19 vaccination orders and selected applicant(s) must comply.
Interior Health now offers assistance from an Aboriginal Employment Advisor. If you self-identify as Aboriginal (First Nations, Métis or Inuit) and if you would like assistance with internal career exploration, send your question via email to AboriginalEmployment@interiorhealth.ca to be redirected to the Employment Advisor. We invite applicants to self-identify as First nations, Métis, or Inuit within cover letters and/or resumes.
Competition #: 01796123
Employee Type: PERMANENT PART TIME (0.50 FTE)
Bargaining Unit: PEA
Facility: KOOTENAY BNDRY RGNL HSPTL
Location: Trail
Department: TRC COMMUNITY PHYSIO
Reports To: PROFESSIONAL PRACTICE LEADER AND/OR DESIGNATE
Hourly Wage: $35.98 - $44.79
Close Date: OPEN UNTIL FILLED
All postings with a closing date specified close at 11:59 pm PT
Contact Information
Related programs and certificates
These programs and certificates may be relevant for you. Contact us to learn more!
View all