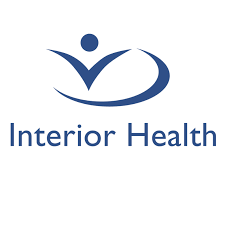 PHYSIOTHERAPIST | CASTLEGAR PRIMARY CARE NETWORK
Interior Health
Posted 12 days ago
Job Description
Position Summary
Interior Health and Castlegar Medical Association are seeking a Primary Care Network (PCN) Physiotherapist for a unique, permanent part-time position. This position is working upstream with the goal of keeping people healthy.
What will the Physiotherapist work on? The PCN Physiotherapist works independently and collaboratively as part of a medical-based team consisting of Physicians, Nurses, Physiotherapist and Social Worker. As the PCN Physiotherapist you will provide physiotherapy services including initial assessment to support the Physician(s). You will see patients a couple of times utilizing therapeutic inventions that contribute to providing wider and quicker access to services for patients with chronic and musculoskeletal conditions and/or barriers to exercise.
How Will the PCN Physiotherapist Make an Impact? This position floats between two private physician clinics within Castlegar. Patients are provided the right care by the right provider with the most expertise at the right time. Holding a specialized body of knowledge and utilizing skills, the PCN Physiotherapist frees up Physician's time to see more patients in need. With flexibility, the Physiotherapist is able to support the Castlegar Medical Association in days of work, hours of work, and work location. It is a collaborative relationships that is unique and creates an impact for the community of Castlegar.
How Will We Help the PCN Physiotherapist Grow? The PCN Physiotherapist has the support of the Physiotherapy Professional Practice Leader and the network of PCN Physiotherapists across the Kootenay Boundary Region. Therapists come together to support one another and create linkages and connections. Clinics and Interior Heath work together to support professional development and operational needs.
Who We Are Looking For? We are looking for a Physiotherapist with current registration with the College of Physical Therapists of BC (CPTBC). Or an eligible Physiotherapist currently registered in another province who can apply for CPTBC.
Why Interior Health? Caring is at the heart of who we are, inspiring hope and trust as we provide the highest standard of health care for the people who live here. For over 20 years we have been working and partnering for the health and wellbeing of over 801,000 people in the BC Interior so we can all enjoy a healthier tomorrow. We offer an exceptional employer-paid benefits package including dental and prescription coverage, group life, and extensive extended health plan, plus generous vacation after your first year of employment.
This is an excellent opportunity to be a part of the wonderful PCN initiative to help make health care in the Kootenay Boundary more patient-centered and to influence a local team-based approach to care, supported by wonderful colleagues, living in one of the best places on earth!
Destination Castlegar!
Qualifications
• Current registration with the College of Physical Therapists of British Columbia (CPTBC).
Contact Information