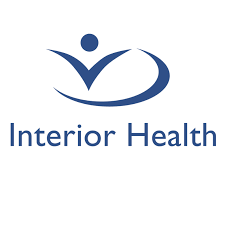 Pharmacy Technician - IHA
Interior Health Authority
Posted a month ago
Job Description
Position Summary Do you have your Pharmacy Technician certificate and current registration with the College of Pharmacists of British Columbia?
Kootenay Boundary Regional Hospital located in Trail, BC and Kootenay Lake Hospital located in Nelson, BC are currently seeking casual & on-call Pharmacy Technicians to join their team.
This Casual position will work at both sites so travel is necessary and transportation arrangements must meet Interior Health requirements. A valid BC Driver's License is a must and you may be required to drive a personal vehicle.
What will you work on? As a registered Pharmacy Technician, you will be directly responsible for an expanded scope of technical functions related to prescription preparation and processing. You will operate in accordance with competency guidelines and standards of practice as outlined by the College of Pharmacists of B.C., and according to organizational policies, procedures, standards and unit specific protocols.
Shift times are from 07:00 to 15:00, 07:30 to 15:30, 08:00 to 16:00, and 08:30 to 16:30 hours.
Once hired into a casual role, employees are eligible to apply for internal postings including permanent part-time or full time positions. There are many opportunities with Interior Health that begin with casual positions and lead to regular employment.
How Will You Create Impact? Join our team as we build clinical pharmacy practice across Interior Health through innovation, progression, and dedication. Joining our IH team will allow you to challenge yourself professionally while enjoying all the personal pursuits available to you within this fantastic community.
How will we help you grow? We provide you with an orientation customized to meet your needs, and immediate support and access from excellent colleagues. You will have access to work in an interdisciplinary environment where patients are at the centre of care. We also offer continuous education opportunities.
About this Location Nestled in the Selkirk and Monashee mountain ranges, Trail and Nelson are a special place with affordable real estate, outstanding recreational facilities and an abundance of outdoor four-season activities such as golfing, skiing, mountain biking, kayaking, fishing, hiking and much more. An outdoor enthusiasts dream! Breathtaking vistas, an active art and culture community, and a variety of service clubs and organizations make these areas of the most desirable communities in the Kootenay Boundary region of B.C.
Reasons to Apply at Interior Health... What we can do for you Interior Health strives to create an environment where you enjoy the work you do, the place where you work, and the people around you. Along with a competitive salary, your total compensation package may include vacation, health care and dental benefits, and contributions toward your retirement pension. As a member of the Interior Health (IH) team, you'll have access to services and benefits that can help you get the most out of work while maintaining a balanced lifestyle. Our focus is on giving people room to grow, to make an impact in the lives of others.
Come and join our team….Love where you live, work and play. Apply today!
Qualifications • Grade 12 and graduation from an accredited Pharmacy Technician program or an equivalent combination of education, training and experience. • Current practicing registration as a Pharmacy Technician with the College of Pharmacists of British Columbia.
Skills and Abilities: ▪ Ability to communicate effectively both verbally and in writing. ▪ Ability to deal with others effectively. ▪ Physical ability to carry out the duties of the position. ▪ Ability to keyboard. ▪ Ability to organize work. ▪ Ability to operate related equipment
Contact Information
Related programs and certificates
These programs and certificates may be relevant for you. Contact us to learn more!
View all