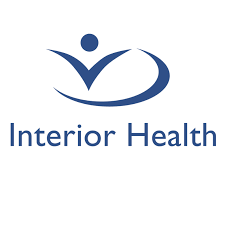 Peer Support Worker - IHA
Interior Health Authority
Posted a month ago
Job Description
Position Summary We have an exciting permanent full time opportunity for a mental health worker who has personal experience with mental illness to join the MHSU team at the Kiro Wellness Centre in Trail, B.C. This is a peer support position where applicants must have experienced our system as a client living with mental illness and who is passionate about sharing their experiences in order to support others who also have mental illness and/or be homeless.
What will you work on?
The Peer Support Worker (PSW) utilizes their own lived experience of substance use and/or mental health, experience enacting their own wellness plan, and knowledge of accessing healthcare, services and supports combined with peer support training and skills to assist MHSU clients to identify and meet their goals. The PSW identifies themselves as a Peer and collaborates with the client and the MHSU team to meet individual needs and situational requirements by determining aspects of the care plan, identifying developing and implementing programming to meet the client's goals, assessing progress and adapting or changing the plan as needed. The PSW coaches the client to strengthen and apply self-determination in all aspects of their care plan and in cases where the client can't express their needs, the PSW is responsible to advocate on their behalf from a lens of lived experience. The PSW provides supportive counselling, wellness planning, case management, formal advocacy, life skills assistance, information, resources, and demonstrations.
The PSW has autonomy to determine aspects of the care plan with the client and works in collaboration with the MHSU team and relevant community partners so that the client's self-identified goals for recovery and community integration are supported by appropriate services and practices, and are consistent with the values of self-determination, choice and harm reduction. Services are provided in a variety of environments dependent on the needs of the client.
Shifts of work are Monday to Friday from 08:30 to 16:30 hours.
How will you create an impact?
Joining our IH team will allow you to challenge yourself professionally while enjoying all the personal pursuits available to you within this fantastic community.
Reasons to Apply at Interior Health... What we can do for you
We offer an exceptional employer-paid benefits package and generous vacation entitlement after your first year of employment.
We offer a work environment conducive to growth and development of strong clinical skills. The opportunity to have a balanced lifestyle that allows you to maintain the quality of life you desire.
If this opportunity is aligned with your experience, training and passion for mental health, apply today!
Qualfications Education, Training and Experience:
Two years of lived experience in recovery from either of: substance use, co-occurring substance use and mental illness, or mental illness (as determined by the assigned program area).
Diploma in a Social Services program and successful completion of a recognized Peer Support Training program.
Two (2) years recent related experience in a peer support role, or an equivalent combination of education, training, peer support and employment experience.
Appropriate valid BC driver's license
Contact Information
Related programs and certificates
These programs and certificates may be relevant for you. Contact us to learn more!
View all