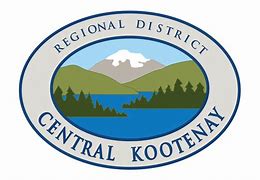 Payroll Systems Analyst
Regional District of Central Kootenay
Posted 2 months ago
Job Description
The Regional District of Central Kootenay is currently accepting applications for a full time position of Payroll Systems Analyst.
REQUIRED QUALIFICATIONS:
 Bachelor's Degree in Business/Accounting  National Payroll Institute (NPI) Payroll Leadership Professional (PLP) designation is a definite asset.  NPI Payroll Compliance Professional (PCP) designation or significant progress towards obtaining it.  Three or more years of payroll experience in a highvolume setting.  Prior experience within local government or unionized settings is a distinct advantage.  Proficiency in configuring payroll systems and extracting payroll data.  A combination of payroll and accounting expertise might be considered for this position.
REQUIRED KNOWLEDGE, SKILLS & ABILITIES:
 Proven analytical skills with an aptitude for interpreting complex data.  Advanced proficiency in Microsoft Excel and solid expertise with Microsoft Office Suite.  Current knowledge of payroll regulations, standards, and best practices.  In-depth understanding of provincial and federal payroll guidelines.  Comprehensive knowledge of the BC Employment Standards Act sections relevant to payroll.  Demonstrated initiative.  Demonstrated ability to work well independently as well as within a team.  Strong discretion and judgment in handling confidential information and sensitive situations.  Excellent communication skills with the ability to convey complex information clearly.  Robust problem-solving abilities coupled with a proactive approach to foresee needs and implement efficient solutions.
This is a full-time position of 35 hours per week. The normal annual rate for this position is $69,584 with a range from $69,584 to $75,635/annum based on experience.
The RDCK offers a comprehensive benefits package including paid vacation time, extended health and dental coverage and a generous pension plan.
This posting, along with a detailed job description, can be found on our website at www.rdck.ca/jobs.
To apply please complete our online form which can be found here: Employment Application.
Applications submitted in the form of a resume & cover letter will be accepted until 9:00am October 30, 2023.
Contact Information