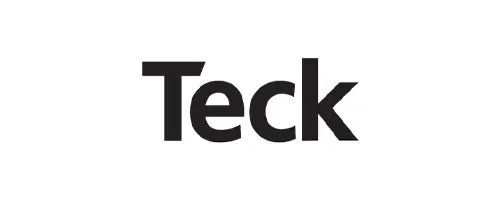 Payroll Specialist, Temporary (12-18 months)
TECK
Posted a month ago
Job Description
Reporting to the Superintendent, Operational Human Resources, the General Roll Pay Analyst is responsible for processing and analyzing manual and computerized payroll systems for hourly paid employees at Trail Operations, meeting collective agreement requirements, governmental regulations, auditors and Company controls and procedures
Responsibilities:
Be a courageous safety leader, adhere to and sponsor safety and environmental rules and procedures Ensure JDEdwards Time and Attendance users' daily input is correct, make pay adjustments and ensure changes made by supervisors are correct; interpret the collective agreements as they pertain to pay; troubleshoot JDEdwards Payroll problems, and all shift changes Ensure all transfers of funds from the Teck Metals Ltd. payroll account to the various financial institutions are documented by journal entries, cheque requisitions, etc., and reconciled with control totals Prepare employee earnings for WorkSafe BC and provide estimates of such to banking institutions for mortgage loans and for pension calculations Reconcile Employee Deduction Ledger accounts, journalizes deductions, compiles regular reports and arrange timely and accurate payment of benefit carriers Ensure the proper application of tax (Federal and Provincial), E.I. and pension regulations for different government jurisdictions, benefit plan carriers Analyze and audit pay system information, e.g., vacation - regular and specials, group assurance update and floater reconciliations Answer all employee, JDEdwards Time and Attendance users and Human Resources personnel enquiries concerning payroll and Labour Data systems Liaise with federal and provincial income tax departments, I.C.B.C., E.I. and various law offices annually assist in the preparation and distribution of T4's and T4A's Maintain payroll deduction (Group Assurance, Life Insurance, Education Rebate, etc.) information, balancing year-to-date figures Provide guidance and assistance to employees, pensioners and outside properties concerning medical plan payments with regard to changes in plan coverage
Qualifications:
Minimum 3 years of Payroll and benefits administration experience within an organization Preference will be given to those applicants with a Payroll Compliance Practitioner certificate and members of the Canadian Payroll Association Proficient in data entry Proficient in the use of Word, Excel and JDEdwards Excellent interpersonal and communication skills Self-motivated and self-directed with strong organizational skills Experience and ability to work both independently and in a team environment Able to maintain a high level of confidentiality and discretion
Successful candidates must be fully vaccinated against infection by COVID-19. Candidates who are unable to be vaccinated due to a personal characteristic protected under applicable human rights legislation may request to be exempt from this requirement. We will do our best to accommodate those who are unable to be vaccinated.
At Teck, we value diversity. Our teams work collaboratively and respect each person's unique perspective and contribution.
Qualified applicants interested in joining a dynamic team are encouraged to submit a resume and cover letter electronically.
We wish to thank all applicants for their interest and effort in applying for the position; however, only candidates selected for interviews will be contacted.
Teck is a diversified resource company committed to responsible mining and mineral development with major business units focused on copper, steelmaking coal, zinc and energy. Headquartered in Vancouver, Canada, its shares are listed on the Toronto Stock Exchange under the symbols TECK.A and TECK.B and the New York Stock Exchange under the symbol TECK.
The pursuit of sustainability guides Teck's approach to business. Teck is building partnerships and capacity to confront sustainability challenges within the regions in which it operates and at the global level. In 2020, Teck was named to the Dow Jones Sustainability World Index (DJSI) for the eleventh straight year, indicating that Teck's sustainability practices rank in the top 10 per cent of the world's 2,500 largest public companies in the S&P Global Broad Market Index.
Learn more about Teck at www.teck.com or follow @TeckResources
Contact Information