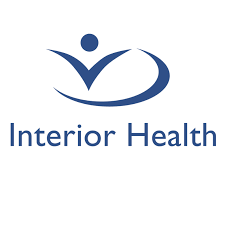 Patient Registration | Switchboard Operators
Interior Health
Posted 2 months ago
TBD
Full Time,
Part Time,
Casual
Job Description
*Patient Registration | Switchboard Operators (WORKSITE LOCATION IS FLEXIBLE) Position Summary Interior Health is hiring Patient Registration Clerks and Switchboard Operators!
Who are we looking for?
Do you have cashier, bank teller, customer service and/or hotel front desk clerk experience? Are you interested in expanding your career opportunities and developing new skills?
If so, Interior Health is hiring Patient Registration Clerks and Switchboard Operators in the following communities: Cranbrook | Creston | Fernie | Golden | Grand Forks | Invermere | Kamloops | Kelowna | Lillooet | Merritt | Nakusp | Nelson | Oliver | Penticton | Princeton | Revelstoke | Salmon Arm | Trail | Vernon | Williams Lake
We have casual, relief (part time, full time) and permanent (part time and full time) positions available.
Please include a cover letter and be sure to include the following details: • Preference to casual, part time, or full time opportunities • Preferred location(s) • Indicate your availability for days, evening, nights, and weekend shifts
*Preference will be given to applicants with Aboriginal ancestry. Aboriginal/Indigenous peoples include First Nations (status and non-status), Métis and Inuit and North American Indians, only those Aboriginal persons who come from Canada and the United States should identify themselves as belonging to this designated group
Some Key Duties include:
Patient Registration Clerk: This position performs a variety of clerical duties related to receiving and registering of patients and cashier functions such as: • Patient registration; • Identifies bed booking options; • Cashier duties - receives payments for a variety of patient bills and sundry accounts, records payments in cash journals and summary sheets, and issues change and receipts; • Receives, checks and deposits patient valuables for safekeeping, returns valuables and maintains related records; • Clerical duties - types, compiles and distributes various documents/lists/schedules, completes data entry for pre-admissions, admissions, discharges, and transfers; • Receives patients/visitors and directs to appropriate areas; • Processes requests for patient telephone system, setting up phone and payment plan; • Assists with orienting new staff by performing duties such as demonstrating work procedures and demonstrating use of equipment; • Performs other related duties as required.
Switchboard Operator: This position performs a variety of switchboard, registration and cashier duties, such as: • Processes calls (internal and external) and establishes communication links; • Provides information to customers and assists in relaying messages; • Answers emergency calls and follows established communications procedures in emergency situations; • Maintains Physician paging system and after hours physician's emergency lines; • Records and organizes data to facilitate the operations of the morgue; • Receives "On-Call" information from physicians and updates data as required; • Receives patient porter requests and dispatches transfers to the patient porter team; • Maintains confidentiality of classified information.
What do we Offer?
Interior Health offers work-life balance with competitive wages, excellent employee benefits, in a larger-than-life landscape and four seasons playground. Make Interior Health your next best career destination!
Wages for these opportunities are dependent on position and schedule. Base wages (effective April 1, 2022) start at $24.41, with shift premiums available for evenings ($1.90), nights ($3.00) and weekends ($2.00).
For clarity, if you work: Monday to Friday – Days $24.41/hour Monday to Friday – Evenings $26.31/hour Sunday to Thursday –Nights$27.41/hour Saturday/Sunday – Days $26.41/hour Saturday/Sunday – Evenings $28.31/hour Friday/Saturday – Nights $29.41/hour
If this sounds like a perfect opportunity for you, apply today!
Why Interior Health is a Top 100 BC Employer
Qualifications Education, Training, and Experience: • Grade 12, • Two year's recent related experience, or an equivalent combination of education, training and experience • Completion of a Typing Test 45 wpm or greater, dated within the past 48 months and must be issued from a valid institution only • Medical Terminology
Skills and Abilities: • Ability to communicate effectively, both verbally and in writing. • Ability to deal with others effectively. • Ability to physically carry out the duties of the position. • Ability to organize work. • Ability to operate related equipment.
Additional Information: Applicants who are successful through the recruitment process and do not have a valid Typing Test or Medical Terminology may still be considered, with these requirements being completed prior to employment.
Typing tests can be completed online through many B.C. colleges and universities.
Medical Terminology is available online through St. John Ambulance Canada or Canadian Red Cross. We recognize that funding may be a barrier, if you are currently unemployed or self identify as Aboriginal (First Nation, Métis and Inuit), please reach out to aboriginalemployment@interiorhealth.ca as funding opportunities may be available through our external partners on a first come first serve basis.
Comments This posting is covered by the Provincial Health Officer's mandatory COVID-19 vaccination orders and selected applicant(s) must comply.
Interior Health now offers assistance from an Aboriginal Employment Advisor. If you self-identify as Aboriginal (First Nations, Métis or Inuit) and if you would like assistance with internal career exploration, send your question via email to AboriginalEmployment@interiorhealth.ca to be redirected to the Employment Advisor. We invite applicants to self-identify as First nations, Métis, or Inuit within cover letters and/or resumes.
Competition #: 01798178
Employee Type: CASUAL
Bargaining Unit: HEU
Facility: Flexible
Location: Flexible
Department: IH RECRUITMENT
Reports To: MANAGER OR DESIGNATE
Hourly Wage: $24.41
Close Date: OPEN UNTIL FILLED
ified close at 11:59 pm PT
Contact Information
Related programs and certificates
These programs and certificates may be relevant for you. Contact us to learn more!
View all