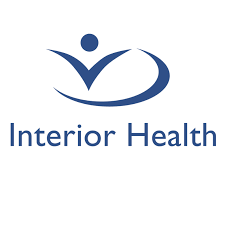 Patient Porter - IHA
Interior Health Authority
Posted a month ago
Job Description
Kootenay Boundary Regional Hospital is looking for a Relief Part Time (approximately 24.75 hours per week) Patient Porter to join their team! - if you have completed Grade 10, plus one year's recent experience....Apply today!
This position assists and transports patients, their personal belongings, equipment, specimens and supplies to and from various locations within the hospital. Duties may include:
• Communicates with Nursing Units regarding patient transport; • Transports medical apparatus and/or equipment; • Assists with lifting and transferring patients to and from beds, stretchers, wheelchairs and/or other devices, as instructed; • Assists to position patient including holding limbs for procedures including x-ray testing, and pre-operative and post-operative procedures, as instructed; • Ensures patient comfort and readiness for transport to designated area; • Transports deceased patients to the morgue; • Cleans, stores, retrieves and returns supplies instruments and equipment • Delivers specimens, requisitions/orders, equipment, furniture, and patient care supplies to specified hospital areas • Completes routine forms and keeps records relating to the work performed, as required. Performs minor associated clerical duties such as collating and embossing of patient charts. • Performs other related duties as assigned.
Hours of work: Rotating Days, 08:00 to 16:00, 09:00 to 13:50, 10:00 to 14:50 hours.
Trail is a safe, relaxed city situated on the Columbia River in the West Kootenay region of British Columbia. It is a community with outstanding recreational facilities and an abundance of outdoor activities and an active art and culture community. For residents and visitors alike Trail offers a wealth of activities, from golfing and fishing to mountain biking, hiking, skiing and hockey. Not only is this Kootenay mountain town blessed with a central location and a temperate climate, but it is also a hotbed for technology, research and development. The Teck Lead-Zinc Smelter complex is located in Trail and drives the regional economy. The city is also home to the Kootenay Boundary Regional Hospital, the largest diagnostic and acute care hospital in the West Kootenays. Trail's exceptional education, financial and retail services ensure that its residents have everything they need at their disposal without the need to travel outside of the region.
Come and join us! Our focus is on giving people room to grow, to make an impact in the lives of others.
Qualifications
Education, Training and Experience: • Completion of Grade 10, • One year's recent related experience, Or an equivalent combination of education, training and experience
Skills and Abilities:
• Ability to communicate effectively, both verbally and in writing. • Ability to deal with others effectively. • Ability to organize work. • Ability to operate related equipment. • Physical ability to perform the duties of the position. • Along with your CV (resume), Please upload All Certificates/ Diplomas or Transcripts that prove you can meet our Education and Skills & Abilities REQUIREMENT.* • *ONLY QUALIFIED CANDIDATES WILL BE CONTACTED
Contact Information
Related programs and certificates
These programs and certificates may be relevant for you. Contact us to learn more!
View all