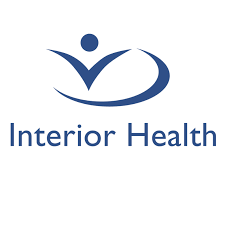 Patient Care Coordinator - IHA
Interior Health Authority
Posted a month ago
Job Description
Position Summary Our busy acute medical unit at the Kootenay Boundary Regional Hospital in Trail, B.C. is seeking a motivated and organized Patient Care Coordinator (PCC) to support and lead the team!
As the PCC for our busy general medical unit, you will be responsible for the coordination of day to day operations and high quality, safe patient care. PCC responsibilities include: • Supporting/coordinating the seamless movement of patients through the healthcare system and in accessing appropriate resources. • Supervising staff, as well as serving as a role model and a resource to staff for clinical decision-making, clinical assessments of patients and in the counseling and education of families. • Reviewing, analysing and making recommendations on the development of administrative systems such as policies, procedures and standards of patient care and adequate staffing levels. • Developing and maintaining a continuous quality improvement environment. • Liaising with the interdisciplinary team for identification, coordination and efficient utilization of resources as well as planning for staff educational needs.
Four traits which sets a great care coordinator apart from one who's merely proficient? Empathy: being able to put yourself in a patient's shoes allows you understand their feelings and anticipate their needs. Communication skills: in order to translate your understanding into meaningful action, you need to be able to communicate effectively. Resilience: there is constant pressure to provide better care while operating within overcapacity and staffing constraints. Time management skills: dealing with stress means prioritizing the tasks that need to get done—and figuring out how to complete them in a timely manner.
This is a relief (temporary) full-time position available until approximately November 2023 or the return of the current incumbent. Days of work are Rotating from 07:00-15:00. Interior Health offers many rewarding benefits and employee services to support you at every stage of your career. If you think you would be an asset to our strong, welcoming nursing team, then we would love to hear from you!
Qualifications: -Baccalaureate Degree in Nursing, advanced preparation in the clinical specialty of the assigned area -Three years of recent related clinical experience in the assigned practice environment -Two years recent supervisory and teaching experience or an equivalent combination of education, training and experience. -Current CPR certification required. -Current practicing registration with the British Columbia College of Nurses and Midwives (BCCNM
Contact Information
Related programs and certificates
These programs and certificates may be relevant for you. Contact us to learn more!
View all