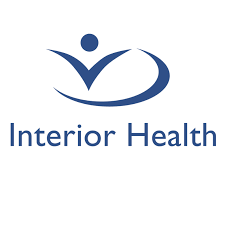 PATIENT CARE AIDE, FERNIE, BC
Interior Health
Posted 8 days ago
Job Description
Position Summary
We are currently seeking Health Care Assistants (Patient Care Aides) to join our team on the combined medical/surgical unit at Elk Valley Hospital in Fernie, BC.
As the Health Care Assistants (Patient Care Aide), you will work as a key team member of an interdisciplinary team that provides patient care within the hospital. Working under the direction of RN's and LPN's, Patient Care Aides follow established care plans and routines to deliver the best patient care possible.
Some typical duties and responsibilities: • Assist patients with personal care and activities of daily living • Assist with patient mobility, transfers and related equipment • Perform nursing procedures such as taking temperature, pulse and respiration • Housekeeping activities relating to maintaining a safe and healthy environment • Observe and report changes in patient progress, symptoms and condition • Perform clerical duties and other related duties
This is a Casual opportunity. Casual means there are no guaranteed hours and work requirements may vary from 0 - 37.5 hours per week. Hours will typically be on day shift (07:00 to 13:42) on Saturday and Sunday.
Are you looking for a chance to be part of a fast paced, vibrant medical/surgical unit and work alongside a team of LPNs and RNs? This might just be the opportunity you were looking for. Apply today to join the team!
The Elk Valley Hospital (EVH) is a busy and challenging rural hospital set in the picturesque Elk Valley. The Elk Valley Hospital serves as a hub for the South Country and for the Primary and Community Health Centre's in the neighboring communities of Sparwood and Elkford, respectively, including 24 hour emergency services.
Qualifications
• Graduation from a recognized Nursing Assistant / Health Care Program or an equivalent combination of education, training and experience • Registration with the BC Care Aide & Community Health Worker registry (please include your number)
Along with a copy of your resume or CV, please upload a copy of your certificate.
Contact Information