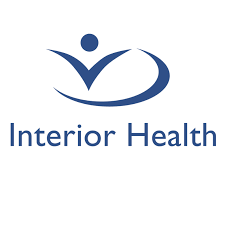 Patient Ambassador
Interior Health Authority
Posted a month ago
Job Description
Full Job Description Columbia view Lodge in Trail, B.C. is seeking a Project Part Time Patient Ambassador to join their team! If you have graduated from Grade 12, plus one year's recent experience, apply today!
What will you work on? This position performs a variety of clerical duties such as:
Identifies if a visit is essential by communicating with all people who present at points of entry for the assigned entrance or site by following the script and documentation provided for the role. Explains Interior Health entrance restrictions as required and asks self-assessment questions. Provides direction to essential patients and the public regarding the locations of various departments and services. Follows established communication channels to raise concerns to site leadership. Cultivates as safe an environment as possible for those entering the facility, while still adhering to infection prevention protocols and directions, violence prevention, and cultural safety training. Maintains records on visitor admissions as assigned. Performs other related duties as assigned.
This position works rotating days and evenings from 08:00 to 16:00 and 16:00 to 20:00
** Please note that this opportunity is not expected to extend past December 31, 2022.
How will you create impact? Patient Ambassadors supports the safety of patient and their families and staff, by communicating information about visitor limits in a thoughtful and informative manner.
How will we help you grow? Interior Health offers excellent benefits and many opportunities to maximize your skills. We are an organization where you have room to grow in a place where life outside of work is just as important to us as it is to you.
Who are we looking for? We are seeking individuals with experience working in a variety of industries willing to bring their transferrable skills to Interior Health. If you have Grade 12 plus one year recent related experience or equivalent combination of education and training apply today!
Come and join us! Our focus is on giving people room to grow, to make an impact in the lives of others.
Community Profile Trail is one of BC's most important economic centers. Excellent swimming, powder skiing, nature walks along mountain trails and bountiful fishing are all minutes away. This is a great place to raise a family, as Trail boasts an excellent community atmosphere with distinctive character, having an 'Old World Feel'.
Located on the banks of the Columbia River, the quaint city of Trail is known for being the commercial, financial and industrial center of the South Kootenay region. If you love the great outdoors and wish to be part of an amazing community, then this is the place to be!
Education, Training and Experience Grade 12, one year recent related experience or an equivalent combination of education, training and experience.
Skills and Abilities  Ability to communicate effectively, both verbally and in writing.  Ability to work effectively with others.  Ability to organize work.  Ability to operate related equipment.  Physical ability to carry out the duties of the position.
This posting is for a position at a facility covered by the Provincial Health Officer's Single Site Order and selected applicant(s) must comply with the requirements of the order
Contact Information