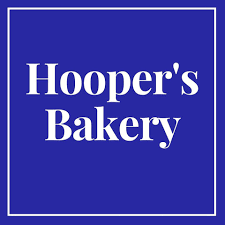 Pastry Cook- Hooper's Bakery
Hooper's Bakery
Posted 2 months ago
Job Description
This is a relief position while our permanent staff member is away for a month. As such kitchen experience is required and experience in a bakery is strongly preferred. Aside from product specific training in the bakery no kitchen training is provided. You'll need to hit the ground running!
The position you fill is Monday - Friday, 40 hours/week, but the total days/hours per week depends on your skill level: you can take on as many of their tasks as your skills allow.
Shifts start at 7:00am. Responsibilities include (among other things) the production of tarts, cheesecakes and pastries, portioning and shaping of dough (mostly cookies, baguettes, challah and brioche), finishing and decorating of product, stocking shelves, cleaning.
Additional: This job starts on January 9th and the last day worked will be February 3rd. Compensation is $17/h and there is almost always product left over to take home.
For questions, call Ben at 250-921 5505, email hoopers.application@gmail.com or visit Hooper's Bakery at 2042 Columbia Avenue in Rossland. Applications with a cover letter and resume can be emailed to Ben and Rebecca at this email address or dropped off at the bakery.
Contact Information
Related programs and certificates
These programs and certificates may be relevant for you. Contact us to learn more!
View all