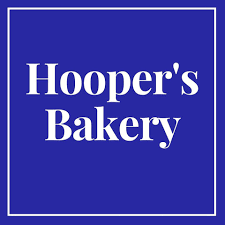 Pastry Cook
Hooper's Bakery
Posted 4 months ago
Position Summary
Temporary Pastry Cook position at Hooper's Bakery in Rossland. Relief position for one or our employees who is going to school for a month.
Job Description
Since this is a relief position you need to be able to pick things up very fast. You need to have a strong affinity with baking and professional kitchen experience is preferred. You will hit the ground running.
You are part of the morning shift and start at 6:30am. Responsibilities include portioning and rolling baguettes, finishing pastries and decorating tarts. Later in the day you help stock the front of house, slice bread on request from customers and prepare various products for the coming days. Throughout the day you maintain a clean work station and help with general cleaning duties in the bakery.
Additional Info
The start date is Tuesday February 8th and the last day is Friday March 4th, 2022. Shifts are Monday - 8:30am to 5:00pm and Tuesday through Friday - 6:30am to 3:30pm.
Compensation: $16/h (plus vacation pay and tips). Hours: 24 to 40 hours per week, depending on your availability.
For questions, please email hoopers.application@gmail.com or call in the afternoon and ask for Ben.
Contact Information