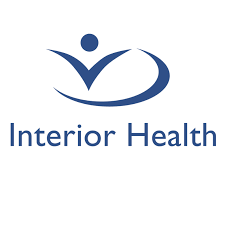 Paediatrician
Interior Health
Posted 24 days ago
Job Description
JOB ID: IHKBH-PED-4662
Trail Nestled in the Selkirk and Monashee mountain ranges, on the banks of the Columbia River, the West Kootenay communities of Trail and Rossland await. Enjoy breathtaking vistas year round, powder skiing at Red Mountain Resort, biking along mountain trails and bountiful fishing, all only minutes away. As a hotbed for technology, research and development, these Kootenay mountain towns provide innovative industry and lifestyle. Offering a safe, welcoming community atmosphere, affordable real estate, and outstanding recreational facilities, Trail and Rossland are wonderful locations to raise a family. Make Trail or Rossland your home and live where you work and play! Clinic Details — Kootenay Boundary Regional Hospital: The largest diagnostic and acute care hospital in the West Kootenays, the Kootenay Boundary Regional Hospital (KBRH) is a 75-bed full service regional hospital serving 80,000 people in the Kootenay Boundary region. KBRH offers core specialist physician services including 24-hour Emergency and Trauma Services, Level 2 Laboratory, Intensive Care Unit (ICU), Acute and Obstetrical Care, Orthopedics, Plastics, Urology, Ophthalmology, Psychiatry, Chemotherapy and advanced diagnostic services. KBRH is the regional base for the 24-hour High Acuity Response Team (HART) consisting of dedicated critical care transport nurses, and as required, respiratory therapists, who respond to support rural and remote clinicians in the transport and management of critically ill and injured patients. Transport is supported by BC Ambulance Services (BCAS) for major medical care with transfer to Kelowna that is 313 kilometers from Trail.
Practice Details: We are recruiting a fourth pediatrician to join us in providing community consulting services to the region, including a community consulting practice with hospital-based acute care. Our 75 bed regional referral centre includes a designated paediatric ward and level 1B nursery. Hospital-based consulting includes the emergency room, case room, nursery, and inpatient paediatrics. We work closely with a tight knit group of obstetricians, family-practice based obstetrics providers and midwives, as part of our larger maternal-child department. Our three-pediatrician outpatient clinic, located near the hospital, welcomes a third physician to join our collegial practice. Opportunities exist for career development, including developing and practicing an area of special interest or expertise. Multidisciplinary diabetes, asthma and eating disorders clinics are coordinated locally. The site is affiliated with UBC, and we are closely involved in teaching undergraduate students and family medicine residents. There is also opportunity to provide funded outreach clinics to nearby communities, if interested. A hospital-based paediatric telehealth room will be available for sub specialty consults. Leadership Development Opportunities are available with Interior Health's NAVIG8 Program. The NAVIG8 Emerging Physician Leaders Program is a comprehensive leadership development program designed specifically for physicians to address the practical leadership knowledge, behaviours and skills that high potential, emerging medical leaders require to step into leadership roles early in their careers For those interested, locum opportunities also available during the recruitment period. We are excited to add new graduate or experienced Pediatricians to our team in the West Kootenays! The region is well suited to outdoor enthusiasts with endless downhill skiing, nordic skiing, mountain biking and hiking in Rossland, Trail and the surrounding area. Apply today to live, work and play where others only vacation. Inspiring better health and a better you. It's better here!
Qualifications: Fellow of the Royal College of Physicians of Canada (FRCPC) Eligible for Fellowship with the Royal College of Physicians of Canada (FRCPC) Doctorate in Medicine Eligible for licensure with College of Physicians & Surgeons of BCCoverage with the Canadian Medical Protective Association is mandatory
Call Schedule: Hours of work: Full Time On call requirements: 1:4
Compensation: Payment Structure Fee for Service
Estimated Gross Income $325,000+MOCAP level 1
Overhead Overhead costs associated with private practice only
RSA Incentives Rural Incentives include: Recruitment incentive: $15,000 (For Full Time)Relocation:$9,000-15,000 based on move location Fee Premium: 11.20%Annual Flat Fee: $12,892.80Rural CME: Year 1&2, $600/yr; Year 3&4, $3,600/year; Year 5+, $6,600/year REAP Bursary may be available for 4th and 5th year residents Rural Practice Program incentives are subject to change. Current rates are confirmed at time of offer. Candidates with a BC or Canada student loan may be eligible for loan forgiveness programs.
Additional Info
Email your CV to PhysicianRecruitment@InteriorHealth.ca, with above Job ID in subject line
Contact Information