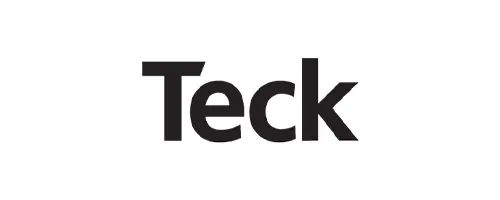 Organizational Effectiveness (OE) Superintendent
TECK
Posted a month ago
Job Description
Teck Trail's Organizational Framework (TOF) comprises a standardized approach to maturing all the functional systems and a requisite approach to organizational effectiveness (OE). Together they provide the systems and guiding framework to enable all employees to work to their full potential.
The OE Superintendent role aims to facilitate the implementation and continuous improvement of the OE processes. First, the role ensures sustainability and adherence to various processes relating to the OE System. Secondly, it monitors and helps demonstrate the benefits of the OE processes across all functions at Teck Trail.
Responsibilities:
Be a courageous safety leader, adhere to and sponsor safety and environmental rules and procedures Plan and co-ordinate the training and onboarding process relating to the OE and TOF frameworks across Teck Trail Refine roles (accountabilities and authorities) according to the recruiting manager's requirements whilst giving authoritative guidance to ensure compliance with OE principles and practices. Routinely monitor the compliance to OE processes, procedures, standards, and tools reporting routines as described by the OE Manager and within established OE frameworks. Develop a range of relevant analytics to identify risks and improvement opportunities in the way OE processes and procedures are applied
Qualifications:
2+ years in a superintendent or consultative role with a focus on implementing OE, business analytics, change management and people processes Broad understanding of organizational capability issues Degree or Diploma, preferably OE, Operational or Human Resources Management Ability and willingness to learn new OE principles and integrate with current knowledge and experience Knowledge of Requisite Organization theory is considered an asset Involvement in OE, change and Human Resourcing programs Proficient in data management and analytics skills
Successful candidates must be fully vaccinated against infection by COVID-19. Candidates who are unable to be vaccinated due to a personal characteristic protected under applicable human rights legislation may request to be exempt from this requirement. We will do our best to accommodate those who are unable to be vaccinated.
At Teck, we value diversity. Our teams work collaboratively and respect each person's unique perspective and contribution.
Qualified applicants interested in joining a dynamic team are encouraged to submit a resume and cover letter electronically.
We wish to thank all applicants for their interest and effort in applying for the position; however, only candidates selected for interviews will be contacted.
Teck is a diversified resource company committed to responsible mining and mineral development with major business units focused on copper, steelmaking coal, zinc and energy. Headquartered in Vancouver, Canada, its shares are listed on the Toronto Stock Exchange under the symbols TECK.A and TECK.B and the New York Stock Exchange under the symbol TECK.
The pursuit of sustainability guides Teck's approach to business. Teck is building partnerships and capacity to confront sustainability challenges within the regions in which it operates and at the global level. In 2020, Teck was named to the Dow Jones Sustainability World Index (DJSI) for the eleventh straight year, indicating that Teck's sustainability practices rank in the top 10 per cent of the world's 2,500 largest public companies in the S&P Global Broad Market Index.
Learn more about Teck at www.teck.com or follow @TeckResources
Contact Information