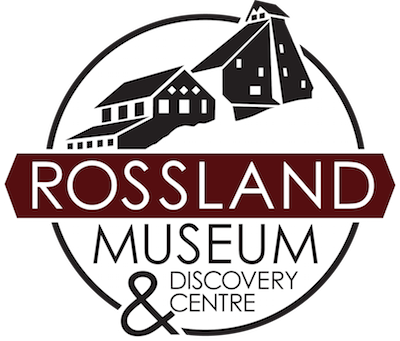 Operations Assistant
Rossland Museum & Discovery Centre
Posted a month ago
Job Description
The Operations Assistant works with all staff for the daily opening, operating, and closing procedures associated with Museum and Visitor Centre operations. They will be responsible for the outdoor exhibitions and interactives as well as assisting the Historical Interpreters with group tours, including evaluation and research. They will also help with the operation of the gift shop and visitor centre, assist in the planning and scheduling of group tours and special events as well as routine site maintenance.
Current Projects include:
Contribute research and suggestions specific to our facility and operation's sustainability goals, including integrating outdoor buildings with green space and historical property tours and expanding educational opportunities
Work with programming and collections staff to develop new interpretive and interactive areas throughout the property
Assist Historical Interpreters and Research Coordinator in the completion of a new historical audio tour, including content development/website design
The following are essential qualifications for the job:
Current student
Creativity, enthusiasm, and a love of learning
Excellent English verbal and written communication skills
Excellent interpersonal and public speaking skills, including customer service experience and problem-solving skills
Excellent organizational skills, planning experience, and a passion for education and history
Excellent computer skills (incl. Google Suite, Squarespace, Basecamp, Social Media)
The following are desired assets to the job:
Post-secondary education: Heritage/History, Architecture, Geology/Mining, Environmental Sciences, or related fields
Land use planning or environmental impact research experience
Experience/knowledge of the Standards and Guidelines on the Conservation of Historic Places
Experience in or with the tourism and/or cultural sector
Knowledge of Rossland or West Kootenay history
Minor labour and equipment/tool maintenance experience
Current first aid/CPR certificate
Additional Info
We encourage participation from the Government of Canada's job equity groups, including women, First Nations, Métis, and Inuit persons, members of visible minority groups, persons with disabilities, and persons of any sexual orientation or gender identity and expression to apply.
Please submit your resume and cover letter clearly demonstrating how you meet the qualifications and quoting the position(s) you are applying for by email (preferred) to museumdirector@rosslandmuseum.ca or 1100 Hwy 3B (junction of Hwy 3B and Hwy 22). Please be prepared to provide at least two professional references.
For more information about this position, please contact Joelle Hodgins, Museum Director, at museumdirector@rosslandmuseum.ca or call (250) 362-7722.
Contact Information