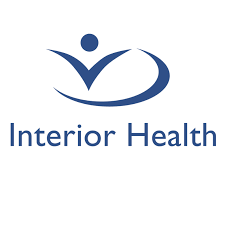 OPERATING ROOM NURSE
Interior Health
Posted 23 days ago
Job Description
Position Summary
Elk Valley Hospital (EVH) is a 20-bed Level 1 Community Hospital located in Fernie, BC and offers services including inpatient, obstetrics, and emergency. One operating room suite performs surgical procedures, including gynecology/OBS, C-Section, D & C, excision of ganglion, vasectomies, surface cancer excision, hernia repair and upper and lower GI scoping. This position includes work duties in pre-surgical services, infusions, and surgical daycare areas. Hours of operation are weekdays Monday to Friday with on-call overnight with the aim of 24/7 on call to support C-Section and Trauma coverage.
As member of the EVH registered nurse's team, you will coordinate and oversee the overall care of the client and set priorities, provide clinical expertise and leadership for the plan of care, plan and implement health care treatments and interventions, and assign and delegate tasks as appropriate to other members of the healthcare team.
This is a permanent full time position and is eligible for our comprehensive benefits plan that includes coverage for basic Medical Services, Dental Services, and Extended Health.
At EVH you will find a seasoned, supportive and cohesive team that will allow you to challenge yourself professionally while enjoying all the personal pursuits available to you within this fantastic community and world renowned vacation destination. We are building a team that ensures the highest standards of patient and family care throughout our region. Come and join our team! Apply Today!
Qualifications
• Graduation from an approved School of Nursing with current practicing registration with the British Columbia College of Nurses and Midwives (BCCMN). • Advanced preparation in the clinical specialty of the assigned area (perioperative nursing) and one year recent related clinical experience in the assigned practice environment on an operating room similar in size and scope to the facility or an equivalent combination of education, training and experience.
Contact Information