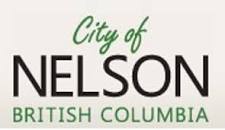 On-Call Public Services Assistant
City of Nelson
Posted 2 months ago
Job Description
Competition #23EX22
Reporting to the Chief Librarian, Public Services Assistants are responsible for promoting a welcoming and inviting library environment, providing front-line customer service to visitors of the Nelson Public Library and are responsible for delivering a library service that aligns with Library values: Universal & Equitable Access, Excellent Service, Equity, Diversity & Inclusion, Sustainability, and Meaningful Relationships.
The primary responsibility of the position is providing a variety of public services including borrower services, reference assistance, readers' advisory and user-support of library technologies and digital resources.
Qualified applicants will:
Have their Library Technician qualification or equivalent; Have two years post–secondary education and equivalent experience; Have significant library or other relevant work experience, including technology and customer services; Employ excellent communication skills to all members of the public, including those with complex needs (eg. vulnerable populations), with assurance, understanding, courtesy and tact; Strong computer technology skills, including use of mobile devices, integrated library systems, and software required to complete assigned tasks such as word processing and spreadsheet management; Knowledge of Library resources for reference services and ability to provide competent reference services to the public; Be able to work in a fast-paced environment in which simultaneous performing of multiple tasks is often required; Ability to develop creative solutions for challenges that arise due to shifting work-related exigencies; Ability to maintain a competent professional demeanor under pressure; Have knowledge of Dewey Decimal System of Classification; Demonstrate a love of reading, life long learning and sharing that enthusiasm with others.
To find a full description of the position role, including required qualifications and experience, please visit nelson.ca/jobs
We look forward to hearing from you!
Interested applicants should reference #23EX22 and submit their resume and cover letter by April 28, 2023, at 4:00 PM
Education Requirement: College, CEGEP or other non-university certificate or diploma from a program of 1 year to 2 years Job Experience: 2 years to less than 3 years Rate: $31.79 Hour
Contact Information
Related programs and certificates
These programs and certificates may be relevant for you. Contact us to learn more!
View all