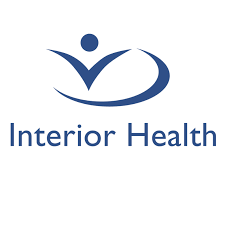 OCCUPATIONAL THERAPIST | COMMUNITY FERNIE B.C.
Interior Health
Posted 23 days ago
Job Description
Position Summary
Based out of Elk Valley Hospital in Fernie, BC, East Kootenay Occupational Therapy Services is looking to hire a Casual Occupational Therapist to provide Community Rehab in the local area, in addition to providing coverage in Occupational Therapy Acute care of the hospital.
Travel is required in this role within the surrounding areas that may include Elkford, Sparwood to Wardner, Grasmere, and points down to US border etc. Shifts would fall within a Monday to Friday work week with weekends and statutory holidays off.
Casual employment means there are no guarantee of hours and work requirements can vary between Zero and 37.5 hours per week. Casual employees receive 12.6 percent of straight time pay, exclusive of all premiums, in lieu of scheduled vacations and statutory holidays. Upon completion of 180 hours, Casual employees have the option of purchasing medical, dental and extended health benefit plans.
What Will You Work On? In this role the Occupational Therapist works independently and collaboratively as part of a multidisciplinary rehabilitation team providing community occupational therapy services including assessment, treatment planning and implementation, program planning, consultation, equipment prescription and education of clients and/or their caregivers to promote functional independence and enable the client to achieve and maintain optimal health outcomes. The occupational therapist provides work direction to the rehabilitation assistants working with the rehabilitation team in regards to transfer of function.
How Will We Help You Grow? Mentorship processes and informal supports with more experienced Occupational Therapists on the team. Opportunity for informal learning, e.g. in-services. Working up to full time hours and opportunities to apply internally for new Occupational Therapist openings.
Who Are We Looking For? Flexibility and availability to accept shifts is a requirement of the position, sometimes on short notice. Ability to drive longer distances is required within this role. Access to personal vehicle will be required; a valid Driver's License is necessary.
BC's rural towns and smaller cities offer natural beauty, access to backcountry adventures, community connections, peace of mind, and a quieter way of life. Experience the satisfaction that comes from working and living in a rural area.
Qualifications
• Graduation from a recognized occupational therapy program. • Current registration with the College of Occupational Therapists of British Columbia (COTBC). • Valid BC Driver's license.
We welcome applicants with provisional registration and upcoming Masters of Occupational Therapy new grads to apply!
---
Interior Health now offers assistance from an Aboriginal Employment Advisor. If you self-identify as Aboriginal (First Nations, Métis or Inuit) and if you would like assistance with the application process, job readiness, interview readiness or tips for resume and cover letter writing, send your question via email to AboriginalEmployment@interiorhealth.ca to be redirected to the Employment Advisor.
Contact Information