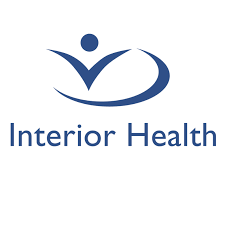 OCCUPATIONAL THERAPIST | ACUTE & LONG TERM CARE
Interior Health
Posted a month ago
Job Description
Interior Health Occupational Therapists work independently and collaboratively as part of a multidisciplinary rehabilitation team providing occupational therapy services and guiding work direction to rehabilitation assistant(s).
We have a relief, part-time opening available where clients are referred from Boundary Hospital and long-term care facility Hardy View Lodge. Regular days of work are Mondays to Thursdays (08:00 to 12:00, 08:00 to 16:00). We offer an exceptional employer-paid benefits package, recognition of previous experience in determining starting salary, and generous vacation entitlement after your first year of employment. This position will provide relief coverage until September 2022, or until the return of incumbent.
We are keen to hire one Occupational Therapist for two relief, part-time openings in Grand Forks, BC. Please see Job Posting 1583260 for more details for a Home and Community Health complementary opportunity.
What will you work on? In the this position the Occupational Therapist will be responsible for initial assessments, ADL, IADLs, seating and positioning, transfers, swallowing, wound prevention and healing, power mobility assessments, and falls assessments. You will provide work direction and verbal and written instruction to the rehabilitation assistants regarding specific needs, ensuring the appropriate transfer of function.
How will you create impact? Majority of clients seen will be elderly and adult. You will have impact on the clients' quality of life by assisting them in identifying client and therapist expectations for service, defining an approach and focus, establishing and prioritizing expected outcomes, and determining resources and duration of service to meet identified goals. You will be the Occupational Therapy resource working within the rehab and medical teams.
How will we help you grow? During your Occupational Therapist career working in the rural setting you will grow in abilities as you get exposed a variety of diseases and conditions. Provide you with an orientation customized to meet your needs, and immediate support and access from excellent colleagues and the Occupational Therapy Professional Practice Leader. Library Services to support patient care, education and research. Educational opportunities, such as iLearns, in-house services, project assignments, etc.
Who are we looking for? Someone with exceptional time management skills, ability to work in a fast paced environment, self driven and works well with all populations. If you value being in a smaller West Kootenay community with ample recreational opportunities and this position sounds like a fit to you, we welcome receiving your application!
Qualifications
• Current registration with the College of Occupational Therapists of British Columbia (COTBC).
We welcome applicants with provisional registration and upcoming Masters of Occupational Therapy new grads to apply!
---
Interior Health now offers assistance from an Aboriginal Employment Advisor. If you self-identify as Aboriginal (First Nations, Métis or Inuit) and would like assistance with tips on resume and cover letter writing, the Interior Health application process, or interview readiness, send us your query via email to AboriginalEmployment@interiorhealth.ca to reach an Employment Advisor.
Contact Information