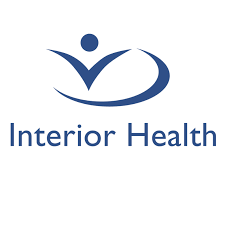 Neonatal Intensive Care - Interior Health
Neonatal Intensive Care - Kootenay Boundary Regional Hospital
Posted 2 months ago
Job Description
Position Summary We are looking for a patient focused team player to join our team here in the Neonatal Intensive Care Unit at Kootenay Boundary Hospital in Trail, BC.
What will you work on?
The Registered Nurse - NICU practices in a Neonatal Intensive Care Unit and is responsible for the assessment, planning, implementation and evaluation of client care. Working in collaboration with the interdisciplinary team, the Registered Nurse ensures the delivery of client–centered care by assisting individual clients and their families respond to changing health care needs. The Registered Nurse demonstrates a specialized body of knowledge and bases practice on nursing science and related content from other sciences and humanities.
How will you create impact?
KBRH is the regional site that serves the majority of the West Kootenay Region. We provide maternity care for the continuum of pregnancy and postpartum, as well as pediatric inpatient services and a level 1b NICU.
How will we help you grow?
We provide a collaborative team approach with all members of our interdisciplinary team. We will provide you with an orientation and one on one with our regional perinatal educator to assess your needs, and determine how we can best support you. As a member of our team, you will have access to educational opportunities such as MoreOB events, ilearns, in-house training.
Shifts are 12 hours. Shift times are 07:00 to 19:00 and 19:00 to 07:00.
We currently have MULTIPLE permanent part-time (0.77 FTE or 0.62 FTE) opportunities.
If you would love to work with a progressive and cohesive team, we have what you are looking for and would love to hear from you. Apply Today!
Community Profile:
Community: Trail is situated on the Columbia River in the West Kootenay region of British Columbia. It is a special place with affordable real estate, outstanding recreational facilities and an abundance of outdoor activities. Nestled in the Selkirk and Monashee mountain ranges; Greater Trail is a four-season destination, offering an abundance of recreational activities. Conveniences like golfing, skiing, mountain biking, kayaking, fishing, hiking and first-class recreational facilities make Trail "BC's Number One Sports Town".
** THIS POSITION MAY QUALIFY FOR A $10,000 SIGNING BONUS!!**
Come and join us! Our focus is on giving people room to grow, to make an impact in the lives of others.
Qualifications • Graduation from an approved School of Nursing with current practicing registration with the British Columbia College of Nurses and Midwives (BCCNM). • Advanced preparation in Neonatal clinical specialty or an equivalent combination of education & experience • Current Neonatal Resuscitation Program (within 2 years) • Current CPR (within 3 years)
Comments This posting is covered by the Provincial Health Officer's mandatory COVID-19 vaccination orders and selected applicant(s) must comply.
Interior Health now offers assistance from an Aboriginal Employment Advisor. If you self-identify as Aboriginal (First Nations, Métis or Inuit) and if you would like assistance with internal career exploration, send your question via email to AboriginalEmployment@interiorhealth.ca to be redirected to the Employment Advisor. We invite applicants to self-identify as First nations, Métis, or Inuit within cover letters and/or resumes.
Additional Info
QUALIFICATIONS, EDUCATION AND SKILLS
Minimum Education Bachelor of Science in Nursing
Skills Required CPR; BCCNM
Contact Information
Related programs and certificates
These programs and certificates may be relevant for you. Contact us to learn more!
View all