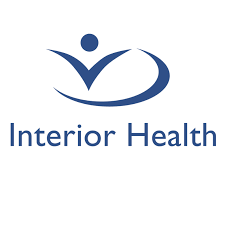 MENTAL HEALTH AND SUBSTANCE USE (MHSU) COUNSELLING & TREATMENT CLINICIAN
Interior Health
Posted a month ago
Job Description
Position Summary
Who Are We Looking For?
We have an exciting opportunity for a Mental Health and Substance Use (MHSU) Counselling & Treatment Clinician to join our high functioning and well-integrated mental health and substance use team in Castlegar, B.C at based out of the Castlegar District Health Centre.
This is a Permanent Part Time (0.60 FTE). This position works Wednesday to Friday from 08:30 to 16:30.
What Will You Work On?
The typical duties and responsibilities include: • Provides comprehensive bio/psycho/social services that include a continuum of services designed to optimize clients' recovery and ability to function. • Arranges access to specialized services such as substance use, forensic/criminal justice, developmental disability, and acquired brain injury. • Identifies the need for, and ensures or arranges transition plans are in place for clients transferring between levels of care, including involvement in the client's admission to acute care and discharge planning and follow up after an admission to a hospital unit or emergency department. • Documents assessments, treatment formulations, care plans and progress notes. • Provides consultation and shares information with community agencies and the public about mental illness and mental health and/or substance use services, promoting good public relations and facilitating efficient and cooperative relationships. • Delivers and participates in in-service and other educational programs as required.
How Will You Create Impact?
The MHSU Counselling & Treatment Clinician functions as a member of the larger Integration and Strategic Services health care team and as a member of a specific MHSU multi-disciplinary team. The position provides, at the advanced practice level, assessment, treatment, service coordination, and as required, urgent response to the most complex clients, frequently with co-occurring disorders, who may also have serious functional impairment in the domains of physical health and personal, family, financial, occupational, and social life. The MHSU Counselling & Treatment Clinician functions as a primary clinician utilizing a variety of specialized treatment modalities/therapies for individuals, groups of clients and/or their families.
How Will We Help You Grow?
An abundance of opportunity! Grow your career with Interior Health and take advantage of the work life balance that living in the Kootenay Boundary region of British Columbia provides! Eligible employees receive a comprehensive extended health and dental benefits, minimum 4 weeks paid vacation to start (for full time), Group Life Insurance, Municipal Pension Plan, and much more! We strive to create an environment where you enjoy the work you do, the place where you work, and the people around you. Everyone plays a role in the care continuum. Come and join us!
Interior Health now offers assistance from an Aboriginal Employment Advisor. If you self-identify as Aboriginal (First Nations, Métis or Inuit) and if you would like assistance with the application process, job readiness, interview readiness or tips for resume and cover letter writing, send your question via email to AboriginalEmployment@interiorhealth.ca to be redirected to the Employment Advisor.
Qualifications
Masters degree from an accredited educational institution in an Allied Health, Behavioural, or Social Science field relevant to the position. Two years' recent related experience in a mental health and substance use environment or an equivalent combination of education, training and experience. Current valid B.C. driver's license.
Contact Information