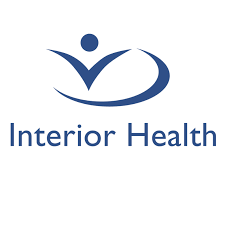 MENTAL HEALTH & SUBSTANCE USE SUPPORT WORKERInteri
Interior Health
Posted 12 days ago
Job Description
Position Summary
We are currently seeking casual Mental Health & Substance Use (MHSU) Support Workers to join our team at the Castlegar District Health Centre
What will you work on?
The MH&SU Support Worker provides life skills training, coaching, advocacy, information, and support services for clients experiencing mental health, behavioural and developmental problems in accordance with an established plan of care.
As a key member of the team, the MH&SU Support Worker provides interventions primarily focused on specific skills training and support needs of clients such as helping individuals to acquire relapse prevention, community adjustment, and employment skills. In line with psychosocial rehabilitation / recovery principles, the MH&SU Support Worker facilitates client empowerment and competency development within the four domains of psychosocial rehabilitation (personal life, education, leisure, and work). All rehabilitation and recovery oriented services are to be offered in a manner which respects individual strengths, interest, capacity, and choice. To maximize the opportunity for individual growth and independence, specific attention is given to issues related to skills transfer, generalization, and maintenance. As the client and team delineate various rehabilitation and support needs, the MH&SU Support Worker assists clients in identifying and working through the steps for success.
The MH&SU Support Worker monitors client goal attainment, proactively assists individuals in averting potential crises, and reports client status and progress to the Case Coordinator or the multidisciplinary team. Apart from specific rehabilitation outcomes, this includes such things as any noted reactions to medication.
The MH&SU Support Worker coordinates, plans, promotes, arranges, facilitates and evaluates specialized PSR programs such as Clubhouses, Supportive Housing, Vocational Support Programs, as required.
Shifts of work are Monday to Friday from 08:30 to 16:30 hours.
How will you create an impact?
Joining our IH team will allow you to challenge yourself professionally while enjoying all the personal pursuits available to you within this fantastic community.
Reasons to Apply at Interior Health... What we can do for you
Interior Health strives to create an environment where you enjoy the work you do, the place where you work, and the people around you. If you meet our qualifications and are passionate about mental health, apply today!
Qualifications
Education, Training and Experience:
• Grade 12 • Diploma in a field relevant to the position (ie: community social services, rehabilitation) • Two years recent related experience working with individuals experiencing mental health and substance use problems; or an equivalent combination of education, training and experience • Food Safe Certificate (Please upload to your IH profile) • Current valid BC Driver's License (Please upload to your IH profile)
Skills and Abilities:
Ability to use psychosocial rehabilitation principles in a person-centered approach to recovery.
Ability to work with a culturally diverse population.
Knowledge of available programs, their interrelationships, and their function in delivering care in the community.
Ability to communicate effectively, both verbally and in writing.
Ability to organize, prioritize and meet deadlines.
Ability to analyze and problem solve.
Ability to model, instruct and teach life skills.
Ability to engage clients in effective personal goal setting and attainment.
Ability to observe, recognize and report emotional, behavioral and functional changes in clients.
Ability to establish and maintain rapport with clients and their families.
Home management skills.
Ability to work independently.
Ability to use effective interpersonal skills to establish/maintain effective working relationships with coworkers, the public and other agencies.
Ability to promote positive change and independence.
Conflict resolution and crisis intervention skills.
Physical and mental ability to carry out the duties of the position.
Ability to operate related equipment including proficiency in relevant computer applications.
Advocacy skills
Contact Information