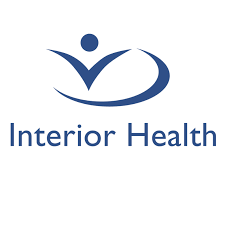 Medicine/Surgery - KOOTENAY BOUNDRY REGIONAL HOSPITAL
Interior Health
Posted 2 months ago
Job Description
Kootenay Boundary Regional Hospital located in Trail, B.C. is hiring! We have an opportunity to join our acute nursing team on a permanent full time basis. *THIS POSITION MAY QUALIFY FOR A $10,000 SIGNING BONUS and/or be eligible for relocation allowance. Apply today and ask if you qualify!!
Who are we looking for?
We are looking for experienced nurses for a variety of permanent full-time opportunities on our Medical and Surgical floors. Our nursing teams work cohesively with compassion to provide care and support to clients.
What will you work on?
The Registered Nurse practices in a variety of clinical settings and is responsible for the assessment, planning, implementation and evaluation of client care. Working in collaboration with the interdisciplinary team, the Registered Nurse ensures the delivery of client–centered care by assisting individual clients and their families respond to changing health care needs. The Registered Nurse demonstrates a specialized body of knowledge and bases practice on nursing science and related content from other sciences and humanities.
About this location/unit
Situated in Trail, the Kootenay Boundary Regional Hospital (KBRH) provides hospital services to residents of the Kootenay Boundary Health Service Area. Services include 24-hour emergency services, intensive care, general surgery, obstetrics, renal, and psychiatry as well as this 30 bed acute medical unit. Trail is situated on the Columbia River in the West Kootenay region of British Columbia. It is a special place with affordable real estate, outstanding recreational facilities and an abundance of outdoor activities.
How will you create an impact?
Joining our IH team will allow you to challenge yourself professionally while enjoying all the personal pursuits available to you within this fantastic community.
Reasons to Apply at Interior Health... What we can do for you
We offer an exceptional employer-paid benefits package, recognition of previous experience in determining starting salary, and generous vacation entitlement after your first year of employment. We offer a work environment conducive to growth and development of strong clinical skills. The opportunity to have a balanced lifestyle that allows you to maintain the quality of life you desire.
Come and join our team….Come live, work and play where others only vacation. Make a difference. Love your work. Apply today!
Qualifications • Graduation from an approved School of Nursing with current practicing registration with the British Columbia College of Nurses and Midwives (BCCNM). • Previous surgical experience an asset
Comments This posting is covered by the Provincial Health Officer's mandatory COVID-19 vaccination orders and selected applicant(s) must comply.
Interior Health now offers assistance from an Aboriginal Employment Advisor. If you self-identify as Aboriginal (First Nations, Métis or Inuit) and if you would like assistance with internal career exploration, send your question via email to AboriginalEmployment@interiorhealth.ca to be redirected to the Employment Advisor. We invite applicants to self-identify as First nations, Métis, or Inuit within cover letters and/or resumes.
Additional Info
IHA-8628
Site KOOTENAY BNDRY RGNL HSPTL
Site Type Hospital
Type of Position Permanent Full-Time
Locum Date Range --- to --- Date Range Locum Date Range --- to --- Date Range Position Type Union Position Hours of Work
QUALIFICATIONS, EDUCATION AND SKILLS REQUISITES
Minimum Education Bachelor of Science in Nursing Skills Required BCCNM ROLE AND FACILITY INFORMATION
Contact Information
Related programs and certificates
These programs and certificates may be relevant for you. Contact us to learn more!
View all