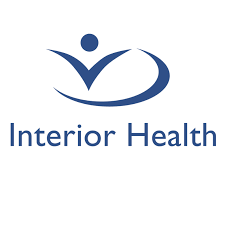 MEDICAL DEVICE REPROCESSING TECHNICIAN / SHIPPER / RECEIVER
Interior Health
Posted 21 days ago
Job Description
If you are a motivated and certified Medical Device Reprocessing Technician with ability to multi-task and take on dual responsibilities, we would love to hear from you for our Casual Medical Device Reprocessing Technician / Shipper / Receiver employment opening.
As a member of the Elk Valley Hospital medical/surgical team, you will perform a series of detailed technical duties related to the decontamination, sterilization, reassembly, function testing and distribution of medical and/or surgical supplies and instruments for various areas of the hospital. This position also performs receiving and related stores duties such as ordering, unpacking, checking, storing and distributing stock for designated departments within the designated site. Prepares other goods for shipping by completing the appropriate documentation, packaging and arranging for courier pick-up. Verifies shipping orders and investigates shipping discrepancies as required. Assists with the distribution of parcels to various facilities within Interior Health. Acts as a liaison with the Corporate Logistics/Purchasing Departments. Performs related clerical duties and record keeping.
Shifts when available will be within a Monday to Friday Day shift schedule. Casual employment means work requirements can vary between Zero and 37.5 hours per week. Casual employees will receive 12.6% of their straight time pay, exclusive of all premiums, in lieu of scheduled vacations and statutory holidays. Upon completion of 180 hours, you have the option of purchasing medical, dental and extended health benefit plans.
Interior Health is strongly committed to staff development and encouraging growth. We offer great benefits and fulfilling opportunities to support and enhance knowledge and skills and help you progress at every stage of your Medical Device Reprocessing career.
Qualifications
Grade 12, successful completion of a recognized Sterile Supply Processing course, plus one year's recent related experience or an equivalent combination of education, training and experience.
Contact Information