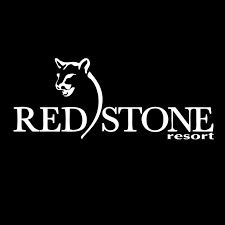 Mechanic - Redstone Golf Resort
Redstone Golf Resort
Posted a month ago
Job Description
The Mechanic for Redstone Golf Resort is responsible for the diagnostics and repairs of all maintenance and course utilized equipment. Other responsibilities can include training on proper usage and preventative maintenance of equipment, preventative maintenance protocols, maintain a clean and organized equipment area, assist the Golf Course Superintendent with other inspections as requested.,
KEY RESPONSIBILITIES • Create a preventative maintenance program to ensure all equipment (gas, diesel, electric, etc.) is maintained to the highest of standards promoting the longest possible lifespan of the equipment • Educate and train management staff and seasonal staff on preventative maintenance, proper usage, and cleaning protocols of equipment • Maintain an adequate supply of replacement supplies as to not experience outages of equipment that would otherwise affect the daily operation of the Club • Examine and service equipment daily to ensure ideal performance • Maintain a clean and organized workspace that promotes efficiency and safety • Maintain mower blades and reels are at proper heights and sharpness as directed by the Golf Course Superintendent • In consultation with/approved by the General Manager, develop short and long-term strategic and operational plans consistent with the guiding long-range strategic plan. • Such other duties and responsibilities as assigned from time to time. EDUCATION AND EXPERIENCE (Education, Experience, Knowledge & Skills) · 5+ years' experience as an auto or machine mechanic · Proven knowledge of mechanical an electrical component of vehicles/machines · Working knowledge of vehicle diagnostic systems and methods · Ability to handle a wide variety of tools and heavy equipment · Maintain purchase orders and invoices for parts and supplies · Self-starter with a result-driven work style · Adaptable and able to confront challenges and problems with a solution-oriented approach and a high degree of integrity.
Job Types: Full-time
Salary; As Per CBA
Benefits: • Dental care • Extended health care • Vision care Schedule: • 8-hour shift Application question(s):
Contact Information
Related programs and certificates
These programs and certificates may be relevant for you. Contact us to learn more!
View all