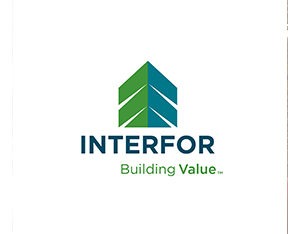 Marine Supervisor - Interfor Corporation
Interfor Corporation
Posted 2 months ago
Job Description
When you join our team as a Marine Supervisor, you will be responsible for managing our Upper Arrow Lakes scales, log yards, and marine activities and have a strong commitment to safety and environment. This role supports our Kootenay Woodlands team and will be based in Nakusp, BC, however, we are open to the successful candidate living in Castlegar, BC if they are willing to travel on a regular basis.
What You'll Do
Supervision of uplake marine crew and coordination with Marine Superintendent in Castlegar. Demonstrating leadership in complying with safety and environmental requirements. Budgeting and scheduling.
What You Offer
Valid class 5 driver's license (a valid driver's abstract must be submitted with your application and is required for the job). Interest, innovation, and aptitude in safety, environment, log quality and mechanics. Pleasure Craft Operating Card or Small Vessel Operating Proficiency (SVOP) is an asset SDV-BS (Small Domestic Vessel – Basic Safety), (Formally Med 3) is an asset High level of integrity and professionalism. Self-motivated, good communicator, and organized. Excellent interpersonal skills, including the ability to build strong relationships with all stakeholders, as well as the ability to negotiate and problem solve. Ability to meet changing priorities in a fast-paced environment while meeting timelines. Thrive in a team based, results oriented environment. Working knowledge of Transport Canada, EMS and Worksafe requirements and procedures. Experience in contract management and coordination of a multi-employer worksite is an asset. Background in forestry and tree species identification is an asset. Familiarity with heavy duty equipment, mechanics and operations is an asset. Familiarity with booming, rafting and marine vessels is an asset. Commitment to high safety and environmental standards. Strong business acumen. Computer skills in Microsoft Excel and Word. Familiarity with LIMS, WeighWiz and Crosscut is an asset.
Who We Are
Interfor is a growth-oriented forest products company, operating in all major forest products markets across North America. We offer one of the most diverse lines of wood products to customers around the globe, produced in safety-focused, world-class facilities. We strengthen and contribute to the local economies, build value for our employees and customers, and operate with world-leading sustainable forest management practices. We are proud to produce sustainable building materials that contribute to a healthy and sustainable future. Check out www.interfor.com to learn more about our approach to sustainability.
Interfor is one of the largest forest products companies in the world and we're growing in exciting directions. Come be a part of our success! #StartHereGoFar
What We Offer
Interfor builds value for our employees by providing a career where they can contribute, grow, and prosper. We offer a competitive salary, based both on what you bring to the role and benchmarked to market conditions. You'll also get a competitive benefits package including:
Extended Health & Dental Short Term Disability Insurance Long Term Disability Insurance Life and AD&D Insurance Additional (Employee Paid) Life Insurance RRSP Matching Plan Participation in our Employee Share Purchase Plan (ESPP) Paid Vacation Employee Assistance Program
We want you to grow your career with Interfor. With our industry leading training programs and track record of promoting from within, you'll have plenty of opportunities to 'Start Here. Go Far.' Check out our Employee Development Programs to learn more at www.interfor.com/careers.
We appreciate the interest of all applicants, however, only those selected for an interview will be contacted. All applicants offered a position must successfully complete a pre-employment drug test and background check. Interfor is an Equal Opportunity Employer building a capable, committed, diverse workforce. All qualified applicants will receive consideration for employment without regard to race, color, religion, sex, sexual identity, gender, national origin, protected veteran status, or disability.
Contact Information