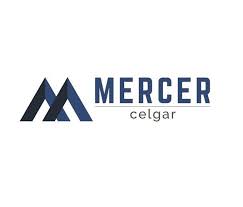 Manager, Production
Mercer Celgar
Posted 3 months ago
Job Description
Reporting to the Director, Mill Operations, the Manager, Production serves the organization by leading Manufacturing, Power & Recovery, and Fibre & Mill Services. The Manager of Production is committed to developing and implementing tools and processes to support the operations productivity and drive continuous improvement.
Key Responsibilities
Lead and support area of responsibility with regards to Mercer Celgar's Values & Beliefs, Operating Principles, Policies, and Management Systems
Facilitate the development and propagation of continuous improvement tools and process across operations
Collaborate with others to maximize cross-functional effectiveness
Develop and implement plans to effectively use materials, labour, and equipment to meet key targets
Ensure that all employees in Operations participate in structured problem solving and decision making; seek assistance from Operational Excellence resources as required.
Provide leadership and focus on supporting continuous improvement
Participate in the development of Celgar's strategic plan and support its implementation
Contribute to Celgar's capital planning and implementation process
Assist in developing and maintaining an operational plan for Operations with ongoing cost management, budget control, and performance management.
Education and Experience
The successful candidate ideally has technical training and a certificate or degree in a relevant discipline.
Minimum of 10 years of progressive senior leadership experience in a kraft pulp mill, with emphasis on manufacturing and/or production
Formal technical training or certification is preferred (i.e., power engineering, technical/technologist, trades endorsement, engineering) although relevant years of industry experience will also be considered.
Demonstrated ability with structured problem solving methods preferable
Knowledge of Lean Six Sigma methods and management systems considered an asset
Point
Mercer International Inc.
At Mercer International Inc., we are exceptional people creating bioproducts for a more sustainable world. We are a diversified global producer of forest products, bioproducts, and green electricity with operations in Germany, Canada, and Australia with a consolidated annual production capacity of approx. 2.2 million tonnes of kraft pulp and 550 million board feet of softwood lumber. For further information, please visit www.mercerint.com.
Mercer Celgar
Mercer Celgar is one of four pulp operations owned and operated by Mercer International Inc, producing pulp, bio-energy and bio-extractives. Mercer Celgar is situated near Castlegar, BC, where we employ 427 team members who work together to produce approximately 500,000 tonnes of Northern Bleached Softwood Kraft pulp, enough eco-certified green energy to supply our own needs plus up to an additional 20,000 homes and 250,000 litres of turpentine annually.
At Mercer Celgar, we make more than just pulp. We are also working hard to help build a more sustainable and positive economic future for Castlegar, our surrounding communities and the families that live within them. For further information, please visit our website at www.mercerint.com.
Contact Information