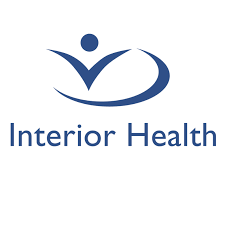 Manager-Plant Services - IHA
Interior Health Association
Posted a month ago
Job Description
Position Summary Interior Health is hiring a permanent full time Manager, Plant Services, to join the Kootenay Boundary Plant Services team. This position will be based out of the Kiro Wellness Centre located in Trail, B.C.
About the Role:
The Manager, Plant Services is responsible for the overall development, operation, and direction of Plant Services in the Kootenay Boundary. The Manager oversees the operation and maintenance of facilities and associated equipment. The Manager is responsible for recommending, developing, and maintaining policies and procedures.
The Manager is also responsible for providing quality services in a timely, cost effective manner by planning; directing; coordinating; recruiting; and providing management, leadership, and supervision of Plant Services staff and projects. The Manager oversees the operating budget for Plant Services in the Kootenay Boundary and area works closely with Capital Projects teams on construction projects over $100,000.
What will you work on?
Some Key Duties may include:
Provides decisions, direction, communication, and support to staff through policy development, procedures, meetings, and reviews.

Manages staff including recruiting, hiring, evaluating performance, disciplining, and terminating staff as required to meet department objectives. Leads the development of educational plans, in-service training, and mentorship to support employee development.

Develops and monitors the operating budget for Plant Services in the Kootenay Boundary area. Plans and adjusts budget to meet projections and annual targets, approves expenditures, and reports on variances.

Determines priorities for Capital Improvement Projects and Maintenance Improvement Projects within the Kootenay Boundary and develops a long-term capital plan for this area.

Identifies opportunities for cost savings within the Kootenay Boundary through energy management projects.

Works with WH&S, Worksafe BC, and the BC Safety Authority to ensure code compliance and standards are being met.

Performs other duties as assigned.
How will you create an impact?
Joining our IH team will allow you to challenge yourself professionally while enjoying all the personal pursuits available to you within this fantastic community.
Reasons to Apply at Interior Health... What we can do for you
Interior Health offers a competitive salary, a comprehensive benefits package with generous vacation entitlement and relocation allowance.
We strive to create an environment where you enjoy the work you do, the place where you work, and the people around you. If this opportunity sounds like a fit for you, we welcome to hear from you.
Make a difference. Love your work. Apply today!
Qualfications Education, Training, and Experience:
• Must possess either a first or second class power engineer's certificate; a degree in engineering; or an equivalent combination of education, training, and experience. • Five to seven years recent, related experience preferably in healthcare or a similar organization.
Skills and Abilities:
• Must have a thorough knowledge of building systems, plant operations, maintenance, and construction practices. • Demonstrated ability to apply health, labor regulations, and professional and legal standards in establishing departmental policies. • Demonstrated ability to develop strategies and controls and to adjust to changing requirements. • Demonstrated ability to apply current professional knowledge to ensure the standards, goals, and objectives of the department are achieved. • Demonstrated ability to analyze problems and implement and/or recommend solutions. • Proven supervisory ability. • Ability to communicate effectively, orally and in writing. • Ability to deal with others effectively. • Ability to organize work and set priorities. • Physical ability to perform the duties of the position. • Class 5 BC Driver's license.
Contact Information