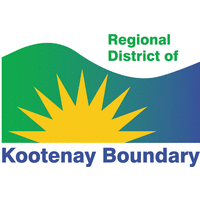 MANAGER OF FINANCE
Regional District of Kootenay Boundary
Posted 6 months ago
Job Description
The Regional District of Kootenay Boundary (RDKB) is comprised of five electoral areas and eight municipalities with a total population of over 31,000 residents. Our Head Office is based in Trail, BC, on the Columbia River, just 9 kilometers north of the Canada-USA border. Nestled in the Selkirk and Monashee mountain ranges, Trail is a four-season destination, offering an abundance of outstanding recreational activities including mountain biking, skiing, golfing, hiking, fishing and kayaking.
The RDKB is seeking applications for the position of Manager of Finance, based at the Trail Administrative Office. Fulfilling the role of Deputy Chief Financial Officer for the Regional District, this permanent management position is a unique opportunity for an experienced finance professional to progress their career in local government and position themselves for ongoing career development. We are seeking a candidate who thrives when working collaboratively with a variety of stakeholders, exhibits a commitment to continuous improvement and enjoys applying their financial acumen to find effective business solutions.
Under the direction of the General Manager of Finance/CFO, this position manages the Finance team and ensures the delivery of financial management, reporting, cash control, investment opportunities, and purchasing functions of the Regional District. The successful candidate will work collaboratively with RDKB service leaders to develop effective solutions that meet regulatory and service needs for both internal and external customers of the Finance department. As Manager, this position will provide leadership, training and support to their unionized team members in reporting, analysis, accounting, payroll, purchasing, accounts payable and accounts receivable.
To be considered for this position, you must possess the following qualifications and experience:
Member in good standing with CPA (CGA, CMA, or CA) designation
Bachelor degree in Business Administration, Finance or equivalent
Minimum five years of progressively responsible financial leadership experience, ideally in a local government setting
Minimum two years of supervisory experience, ideally in Finance
Expert abilities with financial processing systems, ideally with Vadim/ICity products or other government-related systems
Superior skill with Microsoft Excel
Possess the right to work in Canada
The Manager of Finance will also possess the following knowledge, skills and abilities:
Sound knowledge of the principles and methods of fund accounting and of regional district financial operations;
Superior working knowledge of Public Sector Accounting Board (PSAB) requirements;
Excellent analytical, organizational, time management, problem solving and decision making skills
Demonstrated leadership and relationship building skills with the ability to lead a team in a unionized environment
Professional ability to build and maintain close working relationships and facilitate collaboration with staff, other departments within the District, other stakeholders, and with other senior management of other local, provincial, and Federal governments. Please review the detailed job description for further information about this position, available here.
If you are seeking an exciting opportunity to serve our community, extend your experience, receive ongoing training and development and work collaboratively with leaders to deliver tailored solutions, we invite you to apply by 12 noon, November 29, 2021.
To be considered for this position, please submit your Cover Letter and Resume to hr@rdkb.com.
For any queries regarding this position, please contact Barb Ihlen, General Manager of Finance/CFO, at bihlen@rdkb.com.
The RDKB offers a competitive compensation and benefits package commensurate with your knowledge, skills and abilities. The successful candidate will be supported in pursuing ongoing professional development.
All candidates are thanked for the application. Only shortlisted candidates will be contacted. The RDKB is an equal-opportunity employer and provides fair, consistent and equitable consideration of all applicants.
Contact Information