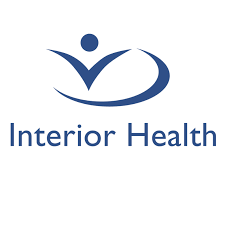 Manager | Clinical Operations - IHA
Interior Health Authority
Posted a month ago
Job Description
The Manager, Clinical Operations is accountable for ensuring excellence in the provision of patient centered care within a defined clinical area(s). The Manager, Clinical Operations provides leadership and direction for the operations, management, utilization, risk management, and quality improvement within the assigned clinical area(s), and applies management theory and concepts to leading, staffing, monitoring, evaluating, and data gathering including the development of relevant outcome measures pertinent to the clinical area(s). The Manager, Clinical Operations is accountable for: efficient, effective utilization of approved physical, financial, and human resources; guiding and coordinating activities of the clinical area(s) in accordance with professional standards supporting the goals and strategic direction of Interior Health.
Some key duties:
• Provides leadership for clinical practice by seeking out and identifying best practices in patient care, ensuring the appropriate structures, system processes, and culture are in place to facilitate ongoing development of a best practice model of care.
• Evaluates effectiveness of care provided and seeks mechanisms to ensure that standards are met consistently. Responds to patient care issues and public concerns in a supportive and goal oriented manner, facilitating communication to affect positive outcomes.
• Facilitates and directs the development, implementation, and evaluation of unit specific goals and objectives, standards and policies, ensuring consistency with the established standards and objectives of the services within Interior Health.
• Maintains fiscal accountability by collecting and monitoring necessary fiscal and utilization data and analyzes data appropriately. Ensures effective use of resources in the service area. Monitors the budget(s), identifies variances, and takes corrective action as required to maintain expenditures within the approved budget(s).
• Participates in the development and implementation of the local quality improvement and risk management initiatives for patient care services in accordance with Interior Health standards and processes.
• Analyzes current trends and data in assigned area of responsibility related to the provision of accessible, comprehensive, efficient, and effective service/care.
• Participates, as part of the local management team, in coordinating the utilization of shared resources including services, equipment, and space with other departments and/or sites.
• Collaborates with interdisciplinary team members in planning and provision of effective and efficient care within the assigned portfolio to support the achievement of operational and strategic objectives of the clinical program.
• Recruits, hires, disciplines, and terminates staff as required. Provides mentoring and coaching to staff, completes performance evaluations and prepares staff development, training and succession plans. Administers collective agreements and represents the employer in the grievance process, on various union/management committees, and during essential service situations.
• Identifies the educational needs of staff in the provision of direct patient care. Ensures the appropriate mechanisms are in place to support staff in the provision of quality patient care. Communicates with educational personnel regarding identified needs and collaboratively plans the opportunities for professional development.
• Analyses current trends and data in assigned areas of responsibility relating to the provision of accessible, comprehensive, efficient, and effective service/care. This includes sick time, overtime, casual utilization, WCB, turnover, staff mix, vacation utilization, and vacancies.
• Maintains a positive and productive work environment respecting the value of an interdisciplinary team approach to the provision of health services. Promotes the creation of a quality work environment.
• Acts as a change agent within the service, fostering an environment of innovation and critical thinking.
• Represents Clinical Operations and assigned clinical areas on a variety of internal and external committees as required.
• Performs other duties as assigned.
Honouring Interior Health's commitment to Truth and Reconciliation and the Declaration on the Rights of Indigenous Peoples Act (DRIPA), and Pursuant to Section 42 of the BC Human Rights Code, preferential consideration and/or hiring will be given to qualified applicants who self-identify as Aboriginal (First Nations, Métis, or Inuit).
Qualifications
Education, Training, and Experience
• Bachelors Degree in nursing, health sciences, or related field.
• Seven to ten years recent, related clinical experience, including three years in a leadership role.
• Or an equivalent combination of education, training and experience.
• Current registration with the relevant professional college or association preferred.
LEADS Capabilities
Demonstrates all LEADS Capabilities, in particular:
• Leads Self/Cultural Agility – self-awareness, demonstrates character; noticing and adapting to cultural uniqueness to create a sense of safety for all.
• Engages Others/Empathy – fosters the development of others, communicates effectively, builds effective teams, listens with heart rather than reacting
• Achieves Results/Process Orientation – takes action to implement decisions, assesses & evaluates results, follows culturally respectful processes that also produce results
• Develops Coalitions/Building a Trust-Based Relationship – builds partnerships & networks to create results, demonstrates a commitment to customers & service, navigates socio-political environments, building personal relationships in addition to professional ones, participating in open exchanges of experiences and culture
• System Transformation/Credible Champion – demonstrates systems/critical thinking, strategically oriented to the future, champions & orchestrates change, remains self-aware and maintains effective relationships, shows courage and conviction in advocating for change for the betterment of Aboriginal people.
Skills and Abilities
• Demonstrated ability to guide individuals and groups while maintaining group cohesion, motivation, commitment, and effectiveness.
• Demonstrated ability to effectively introduce and manage change that is consistent with the vision, purpose, and operating principles of Interior Health.
• Demonstrated ability to plan, develop, implement, manage, and evaluate programs.
• Excellent negotiation skills to relate effectively with clients, medical staff, and members of the interdisciplinary team.
• Ability to define own continuing education needs and maintain competency through reading literature, management workshops, seminars, and available educational offerings.
Comments
Starting salary is approximately from $96,429 to $138,617 and will be based on education, training and experience
This posting is covered by the Provincial Health Officer's mandatory COVID-19 vaccination orders and selected applicant(s) must comply.
Interior Health now offers assistance from an Aboriginal Employment Advisor. If you self-identify as Aboriginal (First Nations, Métis or Inuit) and if you would like assistance with internal career exploration, send your question via email to AboriginalEmployment@interiorhealth.ca to be redirected to the Employment Advisor. We invite applicants to self-identify as First nations, Métis, or Inuit within cover letters and/or resumes
Contact Information