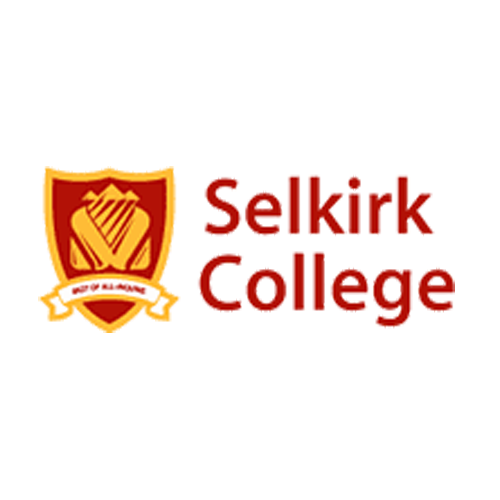 Maintenance Technician I
Selkirk College
Posted a month ago
Job Description
Main Duties and Responsibilities
Performs general facility support duties including:
Checking work orders and prioritizing daily duties and projects; Responding to inquiries and requests for assistance from students and staff; Requisitioning and/or purchasing supplies; Updating and ensuring compliance on WHMIS MSDS sheets; Performing freight handling duties; Assisting other trades as required; Performing snow removal duties; and Setting up for special events.
Performs specialized trades services in one or more areas:
Heating, Ventilation and Air Conditioning (HVAC): Installing, operating, maintaining and repairing HVAC equipment and systems; Operating, maintaining and troubleshooting pneumatics for hot water heating and ventilation system; Maintaining diesel-fired backup power system; and Monitoring, maintaining and testing boilers and pressure vessels; Monitoring computerized building systems, compressors and sprinkler systems.
Carpentry: Renovating and maintaining buildings and cabinetry; Creating working drawings and developing material and time estimates for site-specific projects; Reading and interpreting blueprints, drawings and sketches to determine specifications and calculate requirements; Prepare layouts in accordance with building codes; Maintaining carpentry tools and equipment; Repairing furniture; and Monitoring and maintaining carpentry service vehicles.
Electrical: Reading and interpreting drawings, circuit diagrams and electrical code specifications to determine wiring layouts for new and existing installations; Installing brackets and hangers to support electrical equipment; Installing, replacing and repairing light fixtures and electrical control and distribution equipment, such as switches, relays and circuit breaker panels; Testing continuity of circuits using the testing equipment to ensure compatibility and safety of the system, following installation, replacement or repair; Troubleshooting and isolating faults in electrical systems and removing faulty components; Connecting electrical power to av equipment, heating and cooling systems; Conducting preventive maintenance programs and maintaining records; and, Familiarity with building controls (e.g. Delta controls)
Plumbing/Gas Fitter: Reading blueprints, drawings and specifications to determine layout of plumbing system, water supply network and waste and drainage systems; Installing, repairing and maintaining plumbing fixtures and systems; and testing pipes for leaks using air and water pressure gauges. Testing and adjusting control mechanisms and checking pipes and piping connections for gas leaks using gas detecting devices. Installing and maintaining gas meters and regulators and gas lines between the gas unit and gas meter; Installing, maintaining and servicing gas heating units and their components, such as burners, valves and automatic controls; Testing and replacing defective equipment or components; Performs other duties as assigned by supervisor.
Skills, Knowledge and Abilities: Must be in good physical condition Must be willing and able to travel between Selkirk College campuses
Education and Experience: High school graduation Journeyperson Certification (type dependent on the College needs during the recruiting period) Valid BC Driver's Licence Minimum 3-4 years of related experience
This is an on-call position commencing as soon as possible. Salary will be in accordance with the PPWC Collective Agreement and dependent on the applicant's qualifications and certifications, the Pay Grade will be PG 11 - $32.75 per hour.
Contact Information