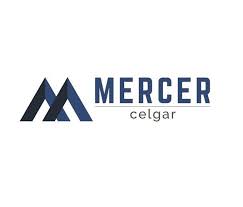 Maintenance Manager Planning and Scheduling
Mercer
Posted 16 days ago
Job Description
An immediate opportunity is available for a safety-committed Maintenance Manager who will report to the Maintenance and Engineering Manager. This role involves leading the development and implementation of maintenance processes to enhance the efficient and effective utilization of our maintenance resources.
Key Responsibilities
Ensure compliance with the Area Managers' responsibilities outlined in the Roles & Responsibilities Safety document while also providing support and holding fellow stakeholders responsible for fulfilling their duties.
Uphold all important organizational Principles, Policies, and Values
Collaborate with other Managers to maximize the cross-functional effectiveness of our Reliability teams
Communicate with employees on a regular basis, engaging them in our business – successes, challenges, direction and priorities
Lead and support continuous improvement initiatives
Specific Areas of Responsibilities
Operational area ownership, including annual and area shutdown planning and coordination with budget accountabilities
Maintenance workflow and Preventative Maintenance Program
Repairable spare part repair and return program and material management
Administration and scheduling support and training
Maintain master data and maintenance history
Support Engineering with asset lifecycle planning
Education and Experience
Maintenance Management Professional, Certified Reliability Leader, or similar designations preferred
Minimum 5-10 years of leadership experience in industrial, unionized environments with a demonstrated ability in employee training and development previous planning training or certification preferred
Avantis and/or SAP expertise
Experience with and knowledge of maintenance best practices, including preventative and predictive maintenance
Excellent verbal and written communication skills
Capable of dealing with conflict management
Additional Info
Please submit your resume to our HR Department by email: recruitment.mc@mercerint.com. Resumes and all supporting documents must be submitted no later than September 19, 2023, quoting competition number 2023-25.
Contact Information
Related programs and certificates
These programs and certificates may be relevant for you. Contact us to learn more!
View all