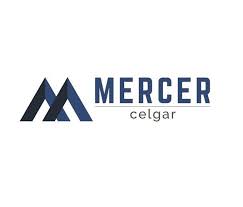 Machine Room Manager
Mercer Celgar
Posted 2 months ago
Job Description
Reporting to the Director, Mill Operations, the Machine Room Manager is accountable for departmental and team performance, including the operation and optimization of our two (2) kraft pulp machines and all auxiliary equipment.
The successful candidate will take a disciplined approach to providing the leadership necessary for us to realize the potential of the assets in the operation.
Key Responsibilities
Ensure work is compliant with the requirements of relevant regulators, as well as internal control procedures and policies Maintain operating standards that are consistent with and support Mercer Celgar's Health & Safety and Environmental policies, guidelines and performance Ensure quality, efficiency and production objectives are achieved and sustained by providing operational and technical expertise, and establishing and/or adjusting work procedures Ensure a high level of engagement is maintained among the workforce through a passionate belief in and adherence to employee involvement and development as a principle of success Coach and support work groups to identify and implement high-impact projects that will improve quality and productivity. Lead area planning processes (i.e., monthly, quarterly, annually) to ensure the Machine Room is maintained in a reliable manner. Develop and improve area reliability Communicate and coordinate with front-line supervision to ensure best practices are standardized and adopted across all shifts. Collaborate with other departments in Operations as well as with Maintenance, Engineering and Technical to ensure effective short and long-term asset optimization plans and strategies are developed and implemented. Actively lead and improve Daily Management Systems (DMS) meetings.
Education and Experience
Designation (i.e., Degree or Diploma) in either Engineering, Science and/or Technology is preferred however a combination of kraft pulp machine experience in progressive leadership roles will be considered A minimum of five (5) years of experience in kraft pulp machine leadership experience. Thorough understanding and experience in annual budgeting and forecast ing Strong technical and structured problem solving skills Demonstrated ability to initiate change and challenge the status quo. Formal training in Lean Six Sigma and/or continuous improvement is considered an asset .
Application Process
Submit your resume to our HR Department by email: recruitment.mc@mercerint.com
Resumes and all supporting documents must be submitted no later than April 15, 2022 quoting competition number 2022- 08.
We are an equal opportunity employer
Mercer International Inc.
At Mercer International Inc., we are exceptional people creating bioproducts for a more sustainable world. We are a diversified global producer of forest products, bioproducts, and green electricity with operations in Germany, Canada, and Australia with a consolidated annual production capacity of approx. 2.2 million tonnes of kraft pulp and 550 million board feet of softwood lumber. For further information, please visit www.mercerint.com.
Mercer Celgar
Mercer Celgar is one of four pulp operations owned and operated by Mercer International Inc, producing pulp, bio-energy and bio-extractives. Mercer Celgar is situated near Castlegar, BC, where we employ 427 team members who work together to produce approximately 500,000 tonnes of Northern Bleached Softwood Kraft pulp, enough eco-certified green energy to supply our own needs plus up to an additional 20,000 homes and 250,000 litres of turpentine annuallyAt Mercer Celgar, we make more than just pulp. We are also working hard to help build a more sustainable and positive economic future for Castlegar, our surrounding communities and the families that live within them. For further information, please visit our website at www.mercerint.com .
Contact Information